Posted by Admin on Jan 24th 2022
If you're getting serious about selling your iPad Pro, there are a number of steps you should take to protect your sensitive personal information while you're preparing your device for sale. Among these are backing up your data, signing out of iCloud, securing your other accounts, and (if you have a paired device like an Apple Watch) unpairing devices from your iPhone.
There's something else you should do: you should remove your SIM card before you sell your device, and that's not a step you should overlook.
What Is a SIM Card, Anyway [In Simple Terms!]
A SIM card, which stands for Subscriber Identity Module, is a small memory chip that contains information about your account and device including your country and cell phone carrier. It also contains an identification number that is unique to you.
Why is all of this important? Well, because cell phone carriers need this information to accurately reflect the device that carries it so that they can properly track and bill for device usage. You don't want to receive someone else's phone bill, and you don't want to stick someone else with yours.
The SIM card itself also is the chip that actually enables your phone to access your carrier's network. The SIM card enables you to make calls and send and receive text messages from your phone (or, in this case, from your iPad.) That's why when you get a new phone one of the most critical things you often see the seller do is switch over the SIM card from the old device to the new one.
The thing is, it's common knowledge that phones have SIM cards, but the importance of a SIM card to an iPad is just as central.
Why Do I Need to Remove It?
The obvious reason you'll want to remove your SIM card before you sell your iPad Pro is that you don't want someone else to end up with your SIM card. That is, however, not the only reason.
One of the quickest ways to transfer some of your personal data from your old Apple product to a new one is simply by popping your old SIM card into the new device. It will transfer over data associated with your account and enable you to easily access your carrier network (assuming all else is in order).
Actually, you even have the option to store contacts on your SIM card, which means that, in the event you can't transfer them from iCloud or from the local storage on your old iPad Pro, if they're stored on your SIM card, you can transfer them that way instead - saving you time and serving as a redundant measure of data protection.
Doesn't Mac Me an Offer Erase My Data?
Just to clear something up, here. Yes, Mac Me an Offer does erase all the data on all devices we receive, including iPad Pros - which is a safeguard for our customers who sell to us and those that buy our used devices (through Mac of All Trades).
However, it's still advisable that you remove your SIM card not only to protect your data but to keep all of the data stored on the SIM card handy so that it can easily be installed into your new device, whether it's a newer iPad Pro or something else.
Just be safe and remove the old SIM card before selling your iPad Pro, and keep it somewhere safe just in case you ever need to.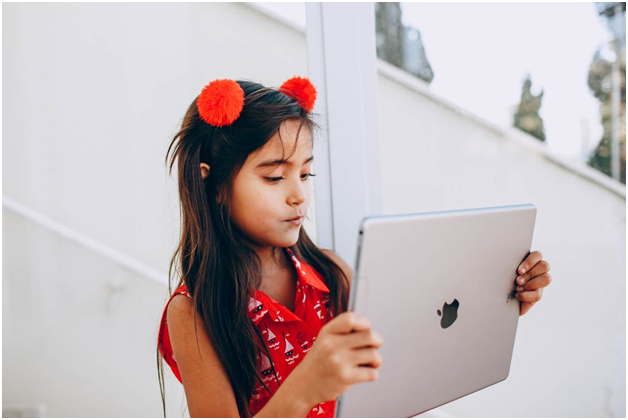 How to Remove the SIM Card Before Selling My iPad Pro
Fortunately, it's pretty easy to remove the SIM card from your iPad Pro at home before you sell it.
First, you need to locate the SIM tray, which will vary depending on the model of your iPad. The SIM trays of iPad Pros are located along the bottom of the right side of the devices. If you have a different generation iPad, please consult this resource from Apple, which lists SIM tray locations for all generations of iPads.
Once you've located the SIM tray on your iPad, you'll need to open it so you can eject the SIM card. There are special SIM card removal tools that are expressly designed for this, but Apple itself even says you may be able to use a paperclip for the job.
Simply insert the SIM removal tool (or a paper clip) into the hole next to the tray. Press in gently, and the SIM card should pop out part of the way. Don't force it; if the SIM card doesn't come out on its own, bring your iPad Pro to an Apple Store.
How to Store a SIM Card (If Not in a Device)
If you're selling your iPad Pro and don't yet have another device to store the SIM card in, you'll need somewhere safe to store the SIM card in between devices. There are special, purpose-built SIM card holders, but if you don't have one hand, try one of the following alternatives:
●Use an envelope: Keep your old SIM card in an envelope and store it somewhere safe, enclosed, and stored flat.
●Store it in a sealed plastic bag.
●Fold a piece of paper and tape it shut so that the SIM card can't fall out. Just be sure to mark it and don't throw it away!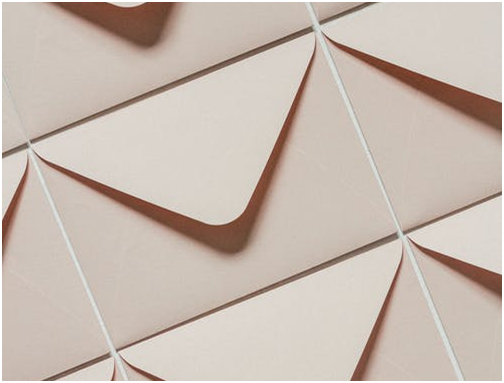 Sell Your iPad Pro and Get Paid - Fast!
Looking to sell your iPad Pro and get a great price for it, quickly and securely? Just use our Mac Estimator tool where you can easily select your series or search by serial number, provide a little more information about age and condition, and get a real quote in a matter of moments.
We'll even pay for shipping and provide you with a prepaid shipping label. Plus, we pay fast - within three business days of receiving your iPad.
Do you have any questions about how to sell your old iPhones, iPads, iMacs, MacBooks, or other Apple devices to us? Just give us a call and we'll be happy to help out - 800-581-8987.