Posted by Admin on Mar 9th 2022
It goes without saying that MacBook Airs are extremely impressive machines– but we're going to say it anyway. Their intelligence, convenience, swiftness, and overall capabilities are truly remarkable when you take a moment to reflect on them.
However, your MacBook Air might be even cooler than you already might think it is.
Let's take a look at 10 cool things that your MacBook Air can do that you (probably) didn't realize it could do!
1.AirDrop Photos, Videos, and Files to Other Devices (Yours and Others'!)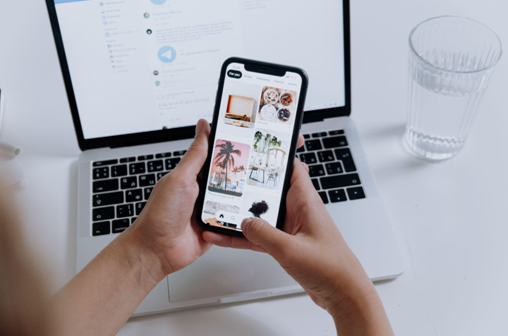 Gone are the days of sending and sharing photos, videos, and files solely via email or text message. Now you can simply dump numerous items from one proximate device into another all in the blink of an eye– and keep their original resolution and size.
We are, of course, talking about AirDrop. Many Apple product owners already know about this handy-dandy feature (it was implemented back in 2011, after all), but it still deserves mentioning.
With the help of BlueTooth, you can switch on AirDrop on your MacBook Air in your Finder, select the files you want to AirDrop, then choose the destination Apple device (that also has its AirDrop on), and bam– the photos, videos, and/or files you wanted on your iPhone or iPad are now conveniently on it.
Oh, and yes– it works vice versa, too. You can indeed AirDrop from other Apple devices to your MacBook Air as well.
2.Sign Documents Electronically
Don't even think about the almost archaic words "print," "fax," or "scan," especially when it comes to signing and sending documents. Now, you can efficiently place your signature on nearly any document you need right from your MacBook Air.
However, one more recent issue with electronically signing documents is that you typically need to pay for online services to do it. Not with your MacBook Air, though. Your MacBook Air deals with this issue head-on and allows you to sign your documents fast with the help of its app Preview.
All you need to do is open the app, open your document, click "Markup," then the "Sign" button. Make your signature and drag and drop it to wherever it's needed. Save it and send off your signed document to your accountant or whoever needs it.
3.Edit Photos (Nope, You Don't Need Pricey Photoshop!)
Not looking to drop loads of cash on Photoshop to edit your photos? No problem when you have your MacBook Air by your side. You can edit your photos for free from your very own laptop using its Photos app.
You can do anything you're looking for in basic photo editing, like blemish removal, red-eye removal, various other enhancements, cropping, photo resizing, and much more. And all for free. Take that, Photoshop!
4.Take Screenshots of Any Size
When you need to recall something that is on your screen later on, you have the capability of taking a screenshot! But, one issue with screenshots is that they are of your entire screen, which is cumbersome when you don't want certain information in it.
No more of that with your MacBook Air. You can take screenshots of any size that you want.
Hit the keys Command + Shift + 4 and you'll see little crosshairs pop up. Simply use your mouse to drag and you'll notice a shaded rectangle appear on your screen. Keep on dragging until what you want to screenshot is within that rectangle, then let go.
Voila– a screenshot that only has exactly what you want in it and nothing else!
5.Run Windows (Hear Us Out)
We know, we know– Apple products are indeed superior to all others. However, there may arise some scenarios where you need to run Windows on your Mac, such as you need to run a Microsoft program for work or you simply want to indulge in your favorite PC-only game.
Whatever the reason, you can run Windows on your MacBook Air. You can do so in a number of ways, like by running it through Parallels (the easiest way for beginners) and Boot Camp Assistant (great for you gamers). Your move, PCs.
6.Find My iPhone (or Other Apple Device)
This writer in particular can attest to the convenience of this feature. If you ever lose your iPhone, you can hop onto your MacBook Air and run "Find My Mac" via your iCloud to locate your lost iPhone or other Apple device (assuming it is on and also synced with your Apple ID). Very, very helpful and crisis-averting indeed.
7.Copy and Paste Between Apple Devices
Want to copy something in particular on your MacBook Air then paste it on another Apple device? You can– and maybe even far easier than you think! While on your MacBook Air, highlight and click Command + C to copy your desired text, then pick up your iPhone (or other Apple device you want to paste) and choose the option to "Paste."
Tada! You've successfully pasted your desired information from your laptop to your iPhone or other favored device.
8.Storytime!
Did you know that your laptop can even read to you? Head on over to your System Preferences > Accessibility > Speech and choose your desired voice. Then, check the box that says "Speak selected text when the key is pressed." Remember the key you need to press, then hop over to your desired text, highlight it, then press that key or keys. Your MacBook Air will start reading to you!
9.Have Secret Notes
Do you love using the Notes app (who doesn't?) but want to ensure that what you're putting in there is kept private? You can do that by simply locking them. In the app, click the "Lock" button, choose "Lock Note," and password-protect your note!
10.Use an iPad as a Second Screen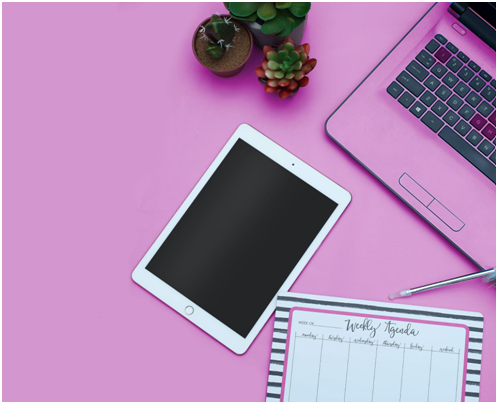 Want a dual display of your laptop's screen with the help of your iPad? Simply go to your "System Preferences" on your laptop, then "Displays" and select your iPad from there. So long as they both are signed in to your Apple ID, you should be good to go to indulge in double the fun!
Are you ready to find some stellar and impressive MacBook Air deals so you can equip yourself with this handy tool? Then look no further than us here at Mac of All Trades to help. We have certified refurbished MacBook Air deals to match any budget and any preference along with various other MacBook deals and Apple product steals. Browse our extensive catalog to find the right laptop for you!