Posted by Mac Me an Offer Tech Team on Aug 17th 2022
When preparing to sell your old iPhone, MacBook, Apple Watch or another Apple device, you need to take some security steps before handing it over to someone else. Our tips make setting up your new device easier and keep the device's new owner from accessing your private information. Mac Me an Offer has gathered the most important steps to take as you prepare to sell your device.
1. Make a List of Your Apps and Layout
For a seamless transition between devices, make a list or take screenshots of the apps you use and how you have them displayed. This way, you won't have to guess or try to remember your previous setup.
2. Back Up and Transfer Your Data
Before you power down your device for the last time, perform a backup to iCloud or another device so that you can keep all your pictures, videos, passwords and important information. If you already have a replacement device, you can transfer your data to it instead.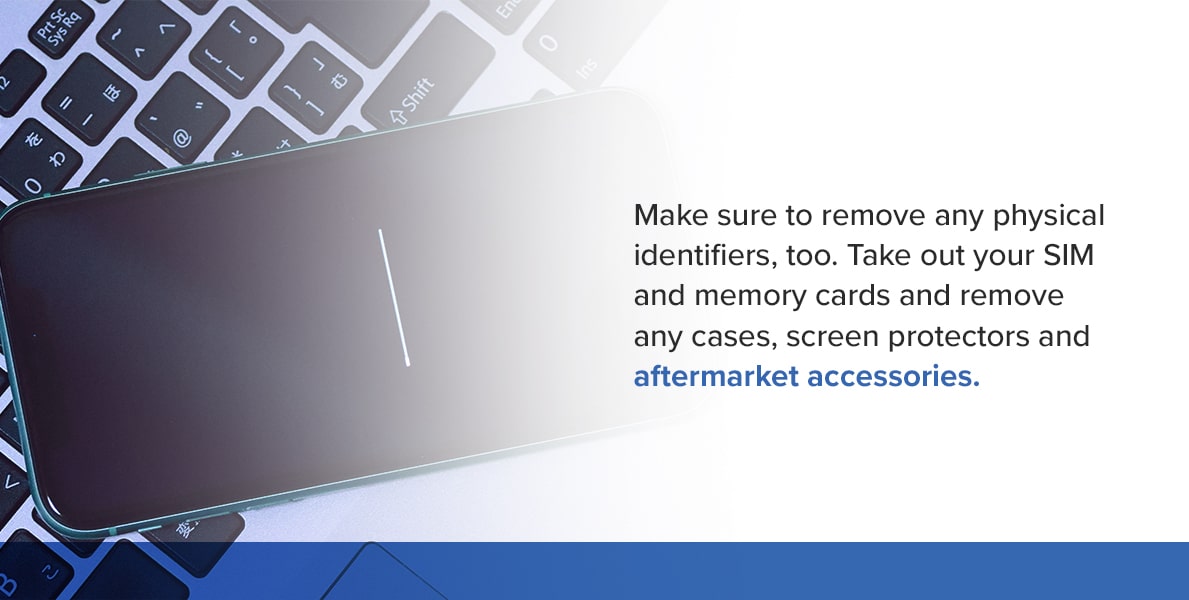 3. Sign Out of Everything and Remove Personal Information
Next, sign out of your apps and accounts, including iCloud, email and any third-party apps with your information. Make sure to remove any physical identifiers, too. Take out your SIM and memory cards and remove any cases, screen protectors and aftermarket accessories.
4. Perform a Factory Reset
Even after you've signed out of your accounts, tech-savvy individuals may be able to recover some of your information. To protect yourself as much as possible, perform a factory reset on your old device. This restores the device to the original software it came with from the manufacturer, effectively erasing everything you've added or changed.
5. Remove the Device From Your "Trusted Devices"
Finally, to prevent anyone from accessing future information about you, remove your old device from your list of "trusted devices," ensuring your watches, phones and computers cannot connect to it again without your permission.
Bonus — Sell to a Trusted Refurbisher
When you sell your old Apple device, you want to get the best deal from a reliable refurbisher. Mac Me an Offer is a known industry name, and we've boasted an A+ rating from the Better Business Bureau for years. Fill out our form today to get an instant offer on your old Apple products, or contact us at 800-581-8987 to learn more about our process.