Posted by Admin on Sep 21st 2021
With the upcoming holiday season fast approaching, you might already be eying some new gadgets or would like to sell some of your old devices for some extra cash. We've put together this guide to help you sell used iPhones or any other devices you might have that you no longer need, so you can get some extra spending cash or make room for those brand new items you might be interested in.
Even if you have no prior experience when it comes to selling phones and other electronics online, you don't have to worry. With the right selling method, it's actually surprisingly easy. Below you will find some tips on how to get started, along with some general guidance on how you can tell when it's the right time to let go of your old iPhone or to stick with it.
Should You Sell Your Used iPhones?
The big question is, should you actually sell your devices to begin with? This is an easy choice for some, because maybe you have had a better phone for a while now and your old, used iPhone is sitting in a drawer someplace collecting dust. In cases like this, it's only natural to want to sell it.
However, there can be many grey areas. Maybe your iPhone is still relatively new and still functions great, but you are interested in the latest model. What do you do then? You could justify holding onto your old iPhone and forgo getting a new one until next season, but you could also make the argument that it's worth getting the new one based on what you might need it for.
Here are a few tips that can help guide you to make the best decision when it comes to selling your iPhones or other Apple devices:
-If your phone doesn't perform well or slows down when you open important apps, it might be time to think about selling it. You could perform a few workarounds like making sure you have the latest updates installed for all of your apps, getting rid of apps you don't use, clearing up some space by deleting photos, and running a virus scan. However, you might be into photo editing or gaming and need the extra performance boost from having a newer phone, and that's perfectly fine. At this point, selling your iPhone is the way to go.
-You need certain features that only the newer models have. While most iPhones will last for many years, newer ones have features that the older ones don't. For instance, many of the latest generation phones have much better cameras that can take a wider range of shots, especially in different lighting situations. If this is a feature you absolutely have to have, you should consider upgrading. One of the best ways to do this is simply by selling your iPhone and using the cash to help you purchase a new one.
-Expect a new iPhone this holiday season? Maybe you are getting one as a gift, or perhaps one has already dropped in your lap. That's all well and good, but what do you do with the old one? That's where selling your device comes in. Rather than let the phone sit around your house, you can trade it in for money.
-Don't forget the frustration factor. iPhones are supposed to make our lives easier, or at least that's the theory. Even if there's no one definitive issue that you can point to when it comes to the state of your device, maybe you find yourself frustrated whenever you use it, which is not a good thing. Maybe it's just a bit too slow, or just isn't quite as snappy and responsive as it used to be. Maybe the device has developed a few annoying quirks that can't seem to get fixed, or the battery life isn't what it used to be. A lot of these factors can combine to create an unwelcome experience that may justify selling.
As you can see, there's plenty of valid reasons to sell used iPhones. The biggest is perhaps simply the fact that you may have one or two older devices laying around that are just taking up space. The fact is that even if your phone is two or three years old, you could still nab a handsome return on it if you know where to sell it. Many of these phones are actually still quite popular and are in high demand, because not everyone wants the latest models. This makes selling them worth your time and effort.
Sell Your iPhones Right Here
Wondering where you can actually sell your used iPhone now that you know which decision is right for you? This can be the tricky part for some people, especially if you are new to selling Apple devices online and don't have the proper direction.
Searching on Google for these kinds of services can be tricky as well because there are so many different options. You may even be tempted to place your iPhone on the open market using a platform like eBay or Facebook.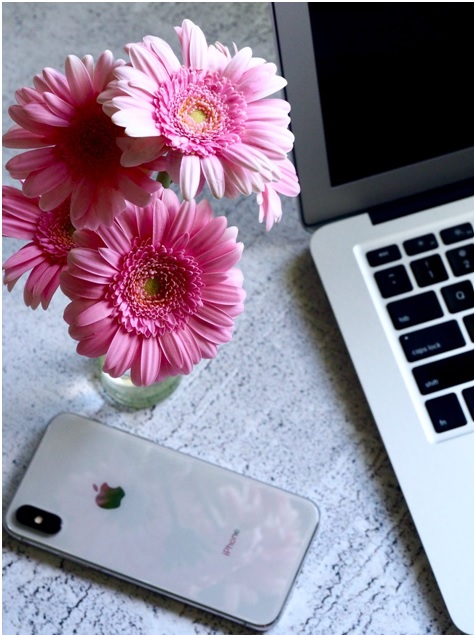 While these methods can be somewhat successful, they are far more complicated than they need to be. Plus, you might not get the best price for your phone if you resort to these measures.
The best method for selling used Apple iPhones is actually right here at Mac Me an Offer. We have a reliable means of trading in iPhones and other Apple devices, and it all starts with our Mac Estimator Tool, which you can find on our homepage. All you have to do is find your iPhone in the respective dropdown menus located on our homepage and from there, we will walk you through the selling process. As long as your iPhone is in good condition, chances are it can be sold.
Not only that, we're known for our fair trade-in prices on Apple products, so if you really want to get the most money for your device, selling your phone here is a great choice. If you have any questions about the process or whether or not your device qualifies, you can also simply reach out to us by calling 800-581-8987. We would be happy to help you sell your used iPhone as quickly and efficiently as possible!