Posted by Admin on Jan 27th 2021
Do you have an iPhone or two that you no longer use and wonder if these old smartphones are worth anything anymore? Determining your iPhone trade-in value shouldn't be a complex procedure requiring a ton of research, but without the proper direction, it can be confusing. In fact, the entire selling process can feel like too much work if you don't know the right method.
This guide will cover how to easily find out what your iPhone is worth and how to sell it the right way as well. The entire process is actually far easier than you might think, so if you have an iPhone laying around that you have been dying to get rid of, this is the guide for you. We will also help you find out if your iPhone is worth selling in the first place and how to go about selling Apple products online in general, so you get the best deal every time.
Is Your iPhone Worth Trading in?
Chances are, if your old iPhone was made within the past five years or so, it's definitely still worth trading in. Apple is a brand that is known for its high-quality devices. Whether you are talking about their laptops, powerful desktop computers, or flagship line of smartphones, they have become known as a company that prides itself on delivering quality products. What this means is that these devices tend to have a long lifespan, so much so that an iPhone that was built half a decade ago still remains perfectly functional today.
In fact, phones like the iPhone 6s Plus, released back in the fall of 2015, are still on the market and are loved by thousands of people as reliable, stable, secure, and trustworthy phones. This should tell you what you need to know about Apple as a company, as their products are built to last. Even if you feel as though your phone is quite old, there's a good chance that it still has market value, because Apple devices know how to stick around.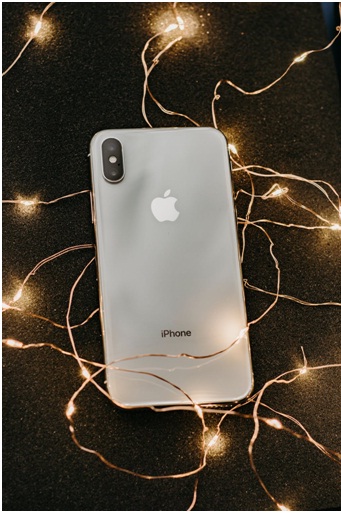 This longevity in Apple devices has created an economy based on pre-owned devices. After some quality refurbishment, a used iPhone services as an excellent device to have, even if the phone in question is several years old. What this means for you is that, no matter how old or useless you think your iPhone may be, it could be just whats someone else is looking for. Not everyone needs the latest fancy gadgets and super speeds of the newest iPhone models. In fact, most iPhone owners can't even make use of some of these high-tech features, which means that buying a brand new model iPhone can actually be a waste of money.
So despite what doubts you may have about the age or quality of your iPhone, it very well could be worth trading in simply on the grounds that it is, of course, an Apple iPhone. These devices are in a class of their own when it comes to the smartphone arena, and are designed with this very level of longevity in mind. This makes them ideal for selling even after you have used them for a couple of years, or even longer.
The only other factor you want to be aware of here as you think about your iPhone trade-in value is what condition the phone is in. Your device should still be fully functional in the sense that it actually turns on, is still responsive, has an undamaged screen, and so on. If the phone has any egregious cosmetic defects or doesn't function correctly, this could impact the selling value. Even if your phone falls into this category however, that doesn't mean you can't get anything for it in a buyback. That just means you can't expect the best possible price, because any buyer will likely have to shoulder the cost of the repairs during the refurbishment process, so that it can be resold.
This brings us to the next important issue, how to actually go about selling your iPhone or other Apple electronics. There's certainly a vast difference between reliable and unreliable methods here, and knowing how to determine which is which can save you a ton of hassle when it comes to selling your device.
Learning How to Sell Your iPhone the Right Way
There are dozens of different ways to theoretically sell your iPhone, and some of these methods are more trouble than they are worth. Specifically, it's becoming increasingly common to sell items on social media marketplaces and various auction sites, but these methods are not going to get you the kind of results you want.
One of the main problems with these methods is that you have to almost become a salesperson, graphic designer, and social media marketer all in one just to get any results. Between taking attractive pictures of your device and writing enticing sales copy in the hopes of generating clicks, you're going to spend a lot of time messing around with tasks that you likely don't have the right experience for, and so the results aren't going to be where you want them to be.
What's also detrimental about relying on these kinds of processes is that you aren't even guaranteed a sale once you get a nibble. You could be haggling with a buyer or wind up having the sale fall through entirely. If you want to actually sell your device online, you want a method that cuts out all of this fluff and allows you to simply determine what your iPhone is worth and sell it as efficiently as possible. That way you aren't dealing with having to make your own marketing posts or anything like that.
Determining What Your iPhone is Worth
Have you been scouring the Internet trying to look up the original price of your iPhone and then attempt to find out how much it has depreciated based on what it's currently going for on Amazon or on the Apple store? Has this process only resulted in more questions and very little resolution?
Figuring out the worth of your iPhone can feel like a confusing and daunting process if you don't have the proper direction. It's one of those situations where you could ask ten people what they think the answer is and come back with twenty answers. You're not going to get a solid answer, which makes it difficult to go about selling your device in the first place. How do you know you are pricing the phone right and will this lack of knowledge keep you from selling your phone?
Rather than have to perform any research in terms of finding out what to sell your device for, you can figure out your iPhone trade-in value by using our Mac EstimatorTool here at Mac Me an Offer. We have an easy to use browser-based app that allows you to figure out what your iPhone is worth in seconds. Our system is developed to make it as easy as possible for iPhone owners to figure out what they can expect back when selling their iPhones.
All you have to do to use our Mac Estimator Tool, which you will find conveniently located on our homepage, is input what the specific make and model of your device is, by choosing the right option from the appropriate drop-down menus. Once you select the proper device, you can create an account and will be able to immediately see your quote, or what you could expect in return for your device.
You might be wondering how this is all there is to it. We have worked hard to make sure that the Mac Estimator Tool delivers a streamlined and efficient experience for our users. There's no research or deep diving that has to occur on your part. The estimate that we provide for Apple devices is based on a number of factors, and is quite competitive, which means it's your best bet in terms of wanting to successfully sell your device.
The Most Reliable iPhone Trade-in Method
The best part about using this method to discover your iPhone trade-in value is that you can proceed with a buyback right here. Through our Mac Estimator Tool, you can immediately choose to proceed with selling your device if you like what you see in terms of the actual estimate. Once you receive an estimate for your device, initiating the actual selling process couldn't be easier.
Here at Mac Me an Offer, you can not only figure out what your iPhone is worth, but you can sell your device with us as well. This process has been refined to such a degree that it is far and away the easiest method for selling your iPhone that you are sure to find online. We take care of everything, and you never have to deal with having to act as your own salesman or trying to figure out what your device is worth on your own. The Mac Estimator Tool takes care of all of that for you, so if you are thinking about selling your device, there's no better way to do it.
Once you are satisfied with the estimate that you receive, you can start the actual selling process, where we will email you with further instructions and a more formal estimate based on the previous figure you have received. Remember, when it comes to selling your device, you stand to get the most back for it if it is without defect and still perfectly usable. If you think your device falls into some kind of grey area, there is still a chance that we will accept it. But if you want to make sure, you can get in touch with us by calling 800-581-8987 and we will help you figure out whether or not your device is applicable or not.
The rest of the selling process is just as easy. We not only provide you with an easy means of accepting the estimate, but we will also even provide you with a shipping label, so you don't even have to pay to send us the device. Once we receive the phone and confirm that it is in good condition, you can expect to be paid for your device in a matter of days. It's truly the most seamless and efficient system for selling your iPhone online, especially if you want a hassle-free experience and a decent return.
There's no reason to have to use complicated buyback methods if you want to offload one of your old iPhones. If you have a smartphone sitting in a drawer that hasn't seen the light of day in several months (or years), you're much better off selling it here at Mac Me an Offer, so you can get some money back on it. The process is simple, and in no time you will get cash back on your device whereas with other methods you could be waiting for days or even weeks to get any results on social media or by posting your device on a whitepages listing.
Keep in mind, if you have any old Apple laptops or tablets collecting just in your house, you can sell those here too. We accept all Apple brand devices, including the iMac and Mini Mac, in case you have been thinking of offloading any old computers that you no longer need. We have the easiest method online for determining what your Apple devices are worth, and that makes the actual selling process a breeze.
Have any questions about the selling process that we didn't cover here? Feel free to get in contact with us and we would be happy to help. Not only do we feature the best trade-in method for iPhones out there, we also have incredible customer service and will assist you with any needs you may have when it comes to selling your Apple devices. When it comes to trading in your device, you are in the right place!