Posted by Admin on Jun 15th 2021
It's not uncommon to own computers that you no longer have any use for. This is especially true if you are into tech and like to stay up to date with the latest devices that have the best features.
This can get expensive and inconvenient over time, unfortunately. You may wind up with a computer or two sitting in your basement collecting cobwebs. You may have heard about ways to trade in your MacBook Pro or other computers in order to make a little money back, but aren't exactly sure what that means or how to go about doing it.
We have put together this resource for anyone interested in Apple Mac buyback programs and trade-ins, that want an honest and fair payout for their device and an easy method to follow that doesn't require difficult steps or any self-promotion or marketing on your part. If you're a complete beginner to the idea of selling one of your computers, don't worry. The following tips will help guide you through everything you need to know, even if you have no idea what to expect out of a buyback.
Let's start by detailing what a trade-in is and why this could be a great way for you to get rid of your underused and old devices.
What Does it Mean to Trade-In Your MacBook?
So what exactly constitutes a Mac trade-in and what are the benefits of going through one of these processes?
Generally speaking, a computer trade-in can be done in a lot of ways. You can take the matter into your own hands and put up a whitepage or social media listing that advertises your device, for instance. This is considered one of the worst ways to go about the process, because you're not so much trading in your device as you are selling it manually.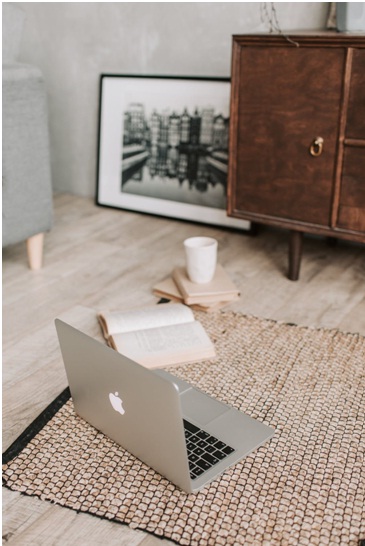 While the general idea is the same, selling a device on your own requires quite a few more steps and some hurdles to jump. For instance, you will have to work out with the buyer how they will receive the device once they purchase it. Will they stop by your house to pick it up? Will you mail it to them at your expense? This kind of free for all format has all the structure of your average flea market, and likely won't result in a great experience.
When selling anything manually, you will also have to do research on your device in order to judge what price to sell your device at. If you want to sell your MacBook Pro, for instance, you can't just go off of the list price for the latest MacBook Pro featured on the Apple Store. You will have to figure out the make and model of your MacBook, research the general price this device is being sold for on online marketplaces such as Amazon and eBay, and then set your price reasonably in order to underbid other people in the space.
The best way to trade-in your MacBook Pro is through a more reliable channel. A quality trade-in method will take most of the steps out of the process, so that way you don't have to worry about performing any research or creating any listings for your device. Here at Mac Me an Offer, for instance, you can simply utilize our Mac Estimator Tool which is located right on our homepage. If you navigate your browser there, you can see for yourself how easy our trade-in method actually is, especially for those who aren't used to such processes.
All you have to do is select your device from a drop-down menu, and based on the model you will be presented with an informal estimate. This figure represents a fair market value for your device based on it being in a suitable condition. If everything checks out and you like the price, you can simply accept the trade-in and the actual process will start. We will email you with instructions on how to proceed, and even send you a packing slip for free shipping, so you won't have to pay out of pocket to send us your MacBook. Sounds easy, right?
If you are new to the trade-in process, you will probably have some questions and may need a bit more background. Below you will find some additional information that might help clear some things up, so that way you can make the best possible decision in regards to what you want to do with your MacBook Pro or any of your other Apple products.
Can You Trade-in a Damaged Laptop?
You might be worried about the condition of your Apple MacBook. It's definitely worth noting here that just because your laptop is several years old doesn't mean it can't be traded in. The great thing about Apple products is that they do tend to hold up well over the years, holding their value quite admirably.
This is because Apple laptops such as the MacBook Pro are built with high-quality hardware. This simply means that when you purchase a brand new MacBook, it will more than likely remain competitive in terms of performance for several years. Unlike lower-end computers, MacBooks that are even a half of a decade old can still hold their own and run today's modern applications without any noticeable issues. This is why they are a favorite in professional environments, where a computer is seen more like a company investment rather than just a throwaway entertainment device.
That being said, after months of going unused, or after enduring years of wear and tear through college, for instance, you may be concerned about the state that your MacBook is in and whether or not it can actually be traded in.
It all comes down to the method you use. Some individuals won't accept a damaged laptop, because they don't have a means of repairing them to begin with. Even if there is a small imperfection or a slim crack in the screen, this could be a major turnoff for most individual buyers. Yet another reason why finding a reliable trade-in method is typically the way to go.
For instance, here at Mac Me an Offer, just because your device has an imperfection doesn't necessarily mean you can't trade it in. We have the capability to repair your devices and prep them for resale, so depending on the issue in question, there is a good chance that your MacBook qualifies for at least some payout. Depending on the nature of the issue, the cost to repair it would be subtracted from the amount you would expect to receive back in terms of a payout.
So don't be discouraged if you have an older device or one you haven't used in a few months because one of the keys doesn't work or because there is something wrong with the screen. Our professional technicians will survey your device and provide you with a payout that is fair and based on the condition of your device.
Does Apple do Trade-Ins?
Now that you know a little more about trade-ins, you may be wondering if Apple themselves do trade-ins or not, and if this is the right avenue to go down if you want to sell your device.
The answer is: yes! Apple does do trade-ins, but they aren't always the route to go, especially if you want more freedom with the money you receive.
First of all, Apple's own rates in their buyback program aren't always that competitive. This service is more for convenience than anything else. While the rates they pay out are better than what you might expect when selling your device on social media, for instance, they are still often lower than what you would receive through a reliable trade-in service like ours.
Another downside to Apple's own trade-in service is that they only issue store credit. So the only place you can use the money you receive from Apple is at the Apple Store itself. Obviously this is a huge limitation that makes their process less than optimal in many instances. For instance, what if you are getting rid of your laptop because you already have a brand new computer and don't intend on buying anything else anytime soon?
Clearly, if you want to be able to use the money you receive from your trade in at your leisure, for any purchase you want, the Apple route is not the way to go. It makes a lot more sense to use a trade-in method for your MacBook Pro that enables you to have more control over your own money.
Make Sure You Are Ready to Sell Your Device
Of course, you do want to give yourself the best chance at getting a great payout, so you do want to look over your MacBook and make sure that it is functioning properly before selling it.
When selling any kind of electronic device online, it's always worth taking a close look at the device beforehand. Remove decals and stickers, use a microfiber cloth to clean the keyboard and screen, dust it properly, and make sure that it is in working condition. This will help you get the best return on your computer during the buyback process.
This is also a great time to make sure that all of your data is properly backed up or stored in the cloud, so that once you get rid of your laptop you won't have any misgivings. Once you trade in your computer, you will not be able to retrieve this data, so important projects for your job, personal photos, or anything else of value will be out of your hands. You should regularly be backing up your important data on a thumb drive or external HDD anyway, just as a security and safety measure, so it's a good habit to get into.
Once you have given your device a careful look and know that the data has been backed up properly, be sure to log out of all of your apps as well. You can also wipe the hard drive for an extra layer of security, but this isn't always necessary. For instance, once we retrieve your device, we completely wipe the hard drive and restore the device to factory settings, so you don't have to worry about your information ever appearing for someone else that buys the device later on.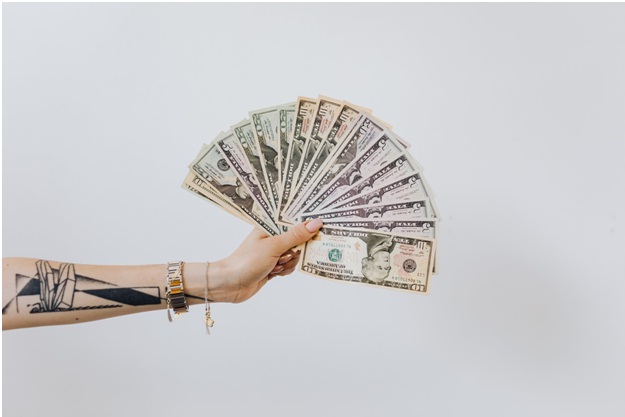 Getting the Best Trade-in Value
If you want the best possible trade-in value for your MacBook Pro, it's always best to go with a method that is known to be reliable and trustworthy.
That's exactly what you will find here at Mac Me an Offer. We have been serving the Apple community for a while now, and have become one of the best resources for information in regards to trading in Apple products. Our Mac Estimator Tool makes the trade-in process as streamlined as possible for our customers.
Not only that, our rates are fair and quite competitive. For anyone who is interested in trading in their Apple products, we provide quality service that you can absolutely depend on. From figuring out what your device is worth to sending your device in and receiving payment, we have a process that is fast, efficient, and that results in a great payout.
Apple Mac computers are a great investment and provide incredible quality even after many years, but sometimes it simply makes more sense to sell them than to let them pile up around the house. If you are thinking about how to trade in a MacBook Pro or any other Apple device, including your old iPhones, you are in the right place. Just take a look at our Mac Estimator Tool and follow the easy instructions to get started.
If you have any additional questions or are confused about any step in our process, we welcome you to give our team a call at 800-581-8987. Trade-in your MacBook the easy way right here at Mac Me an Offer.