Posted by Admin on Aug 22nd 2020
There are numerous ways in which you can sell one of your devices online and turn a profit, but in order to get the best deal possible, there are certain steps you need to take and factors that should be considered before taking the first step.
If you want to sell your MacBook Pro, you can either streamline the process and make some decent money in return or jump through a bunch of hoops and settle for less in the process. This helpful guide will put everything you need to know in perspective and will aid you not only in making sure you get the best possible deal for your device, but how to invest in tech properly so you can get more out of the devices you purchase.
Strategically Choosing Your Tech
When you consider how much tech has become a part of our lives, it simply makes sense that you should seek some advice on how best to sell it as well as invest in it properly. A recent report claims that the average U.S. household now has about 11 connected devices floating around. This number is actually expected to grow as the Internet of Things (IOT) gains a greater foothold and 5G functionality makes mobile computing more popular than it already is.
These numbers indicate that consumers need to start educating themselves on how best to manage their devices so they don't waste money. It's become common to hear terms like "planned obsolescence" and "throwaway phones" in popular discourse, referring to the nature of our current tech landscape and how easy it is to get pulled into a bad deal. If you think about how important mobile devices have become in our lives, making uninformed investments in lackluster devices doesn't seem practical or logical anymore.
While you certainly want to be more aware of the devices you purchase, you also want to make sure that you are covering your bases when it comes to selling them as well. What do you do with the old devices you have sitting around that are taking up space and collecting proverbial dust? Do you even have a plan or are some of them ending up in the garbage while others get lost in a sea of junk in your basement or attic?
This just isn't a viable course of action. If there are almost a dozen different devices in the average home at any given time, you're going to be losing out on hundreds or even thousands of dollars over the course of several years if you're not careful. We've grown accustomed to thinking of computers and phones as disposable items that eventually run their course, but the truth is that these devices can be restored and resold.
You don't have to throw away your old mobile phone or let your old laptop rot in the garage. These devices can be spruced up and sold to for a decent profit if you know where to look. This is becoming increasingly important and something that everyone who owns a device needs to consider. You're simply throwing away money if you aren't selling back your used devices, especially your high-quality ones.
Apple devices in particular are built with longevity in mind. Just because you no longer need your MacBook Pro doesn't mean someone else wouldn't derive a ton of value from owning it. If your Apple device is not seeing much use or is just lingering under your bed, you're wasting a great opportunity.
As connectivity becomes all the more prevalent and the Internet of Things inches further into the mainstream, strategically choosing your tech and selling it responsibility will be the norm. By educating yourself now on the subject you can stay ahead of the curve and make a little profit in the process. You may have an old iPhone or MacBook Pro sitting in your room just waiting to be sold to someone who could actually get use out of it.
Your Reason For Selling Your MacBook
There are a number of reasons why you might want to sell your MacBook. The key factor to keep in mind is whether or not you are getting value out of it anymore. If you are interested in purchasing a newer model or if you don't find yourself using your MacBook as much, it may be time to look into selling it.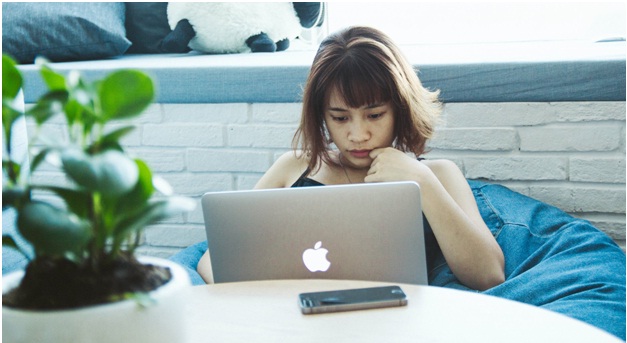 After all, if the device isn't meeting your needs, this is a mismanagement of your tech. These devices, whether they are desktop computers, laptops, mobile phones, tablets, or whatever else, are designed to enhance and improve your life with a myriad of different features. If the device in question is no longer improving your life or providing value in any way, it is essentially a waste of your money. You could be taking the steps necessary to sell it and receive a little bit of money in return rather than letting it sit in your room.
Regardless of the specific reason why you want to sell your MacBook Pro, all you have to do is ask yourself whether or not you are gaining any value from it at this point, or if it is just taking up space. There's no reason to hold onto a device you don't need. This kind of mismanagement doesn't make your life easier, it can actually clutter it. This is especially true if you already lean on your tablet or a different device to do all of your work on.
Being smart with your money and making the right investments with your tech is important in order to make sure these devices continue to enhance your life rather than detract from it. With every passing year we're likely to see even more devices enter our households, which means being responsible in the way you approach tech in general will pay off in the long run. The important thing to remember is not to be afraid to sell your old Apple devices. When you originally made the purchase, you may have thought of the device as something you would hold onto forever, or at least for a very long time, and then discard, but that is not the reality of tech. It is far more beneficial to take stock of the devices you have and sell the ones you don't need.
How to Prep Your MacBook Pro For Resale
If you are thinking about selling your Apple MacBook, you should take a few preliminary steps to ensure that you can get the best possible deal. Taking care of your devices and prepping them properly when selling them are important aspects of tech management as well. These devices should be treated like smart investments for your home that can be sold at a later date if you no longer need them, not toys or pieces of furniture that sit around and collect dust.
If you find that your Mac is in a state of disrepair or could use a makeover, take the time to go through a simple restoration process. This checklist will help guide you and make sure you cover all the most important points before actually selling your device with our Mac Estimator.
●Use microfiber cleaning cloths and Q-tips with isopropyl alcohol to wipe down and clean off the exterior of the device, making sure to get in between the keys where crumbs and dirt may have accumulated.
●During the cleaning process, remove any decals or stickers that you may have placed on the device to the best of your ability.
●If you haven't used the device in a long time, turn it on and make sure it is in working order. Check all of the keys and all of the USB ports and jacks to make sure the device is operating properly. While you can certainly sell a device that has a defect, you want to make sure you are aware of all aspects of the device's problems before going through the selling process. You will want to make note of any technical issues or defects when going through the selling process. Once we have your device our technicians can make the proper determination as to whether or not it will reduce the worth of the device.
●Make sure all of your important files are backed up and that nothing remaining on the actual hard-drive is private or of significant value that isn't either backed up in the Cloud or on a thumb drive.
●For safety reasons, be sure to log out of all of your Apple accounts and any other sensitive accounts such as banks, credit cards, Amazon, or anywhere else where you take or receive payment. You can also clear your browsing history and all of your cache and cookies to help speed this process along.
●Make sure your Mac has all of its necessary peripherals, specifically its charging cable.
These are all the basics for giving your MacBook Pro a much-needed onceover before going through the selling process. The most important points to keep in mind is to make sure there is nothing left remaining on the hard drive that you may need and that has no backup. Once you trade-in your MacBook it is highly unlikely that you will ever have access to those files again, so triple check the hard drive for any potential photos that have sentimental value or work projects that you may need at some point that have no duplicates anywhere else. You can easily use the Apple iCloud to backup all of your personal data with zero hassle if you are concerned about missing anything.
When you sell your device here at Mac Me an Offer, we completely erase all of your data, wipe the hard drive, and install a brand new operating system (OS), which essentially restores the laptop to factory settings.
Using Our Mac Estimator Tool
If you sell your MacBook Pro here at Mac Me an Offer, you will find the process to be streamlined and intuitive. We have worked hard to ensure that our process is simple and effective, providing you with a clear-cut estimate based on the model of your device. We also make it a point to offer competitive prices for Apple products, depending on the age of the device and what condition it is in.
If you are looking for the best deal possible when it comes to trading in your Apple Mac products, you will likely find just what you are looking for right here. All you have to do is take a look at our Mac Estimator tool. This simple system only needs a couple bits of data to give you an accurate assessment on the overall worth of your Mac.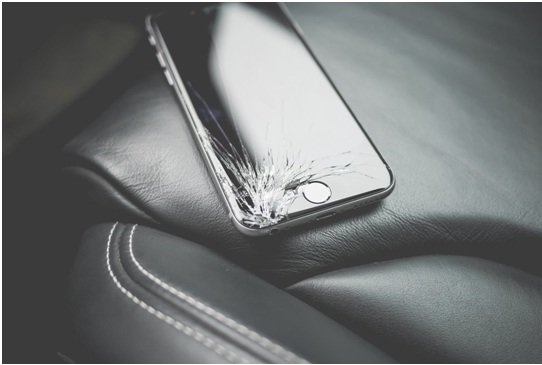 To begin, all you have to do is select your device in question, which in this case is the MacBook Pro. You then select the size of your laptop and what model it is based on the processor and related specs. If you don't see your device listed in the dropdown, we may be able to help you if you reach out to us. Serving the Apple community is what we do and we will work hard with you to ensure that if your device is trade-worthy, that we will accommodate you accordingly.
Once you have selected the model of your laptop, you will be prompted to create an account with us to proceed. This will give you easy access to viewing an estimate based on the make and model of your computer. If you like what you see, initializing the actual trade-in couldn't be easier. All you have to do is fill out another small form and accept the offer, and we will start the process.
Here at Mac Me an Offer, we have optimized the process of selling your Apple products online. If you are considering getting rid of your old MacBook Pro and want a reliable way to sell your device that is not only easy to understand but will also provide you with an incredible deal in the process, start with our Mac Estimator tool and we'll guide you from there!