Posted by Mac Me an Offer Tech Team on Nov 3rd 2022
The time has come for you to upgrade your Apple device to a newer model. Your old device still works, but perhaps you want more storage space, newer features or cosmetic improvements. After you get your new device comes the question of what you should do with your old tech.
You can stow old devices away in a drawer or even throw them out — that's what most people do when they get an upgrade. However, there might be a better option for you to put money in your pocket and save your old device from contributing to pollution, landfills or clutter.
Sell It to Refurbishers
Selling your unused devices is one of the most environmentally friendly ways for you to repurpose your old Apple tech.
If you don't want your old device to go to waste, consider selling it to a refurbisher like Mac Me an Offer. Refurbishers take your device, wipe the drive and make sure it's good to go. Then, they sell it to other people looking for a similar device, effectively recycling it and giving it new life.
Get Money Toward Your Next Big Purchase
What's better than doing your part for your neighbors and the environment? Getting paid for it! When selling your device, you'll get paid for your hardware. Depending on the model's age and your device's condition, you can get a significant sum back in your wallet. You can use your funds to buy your new device, invest in accessories like screen protectors or pay your other bills.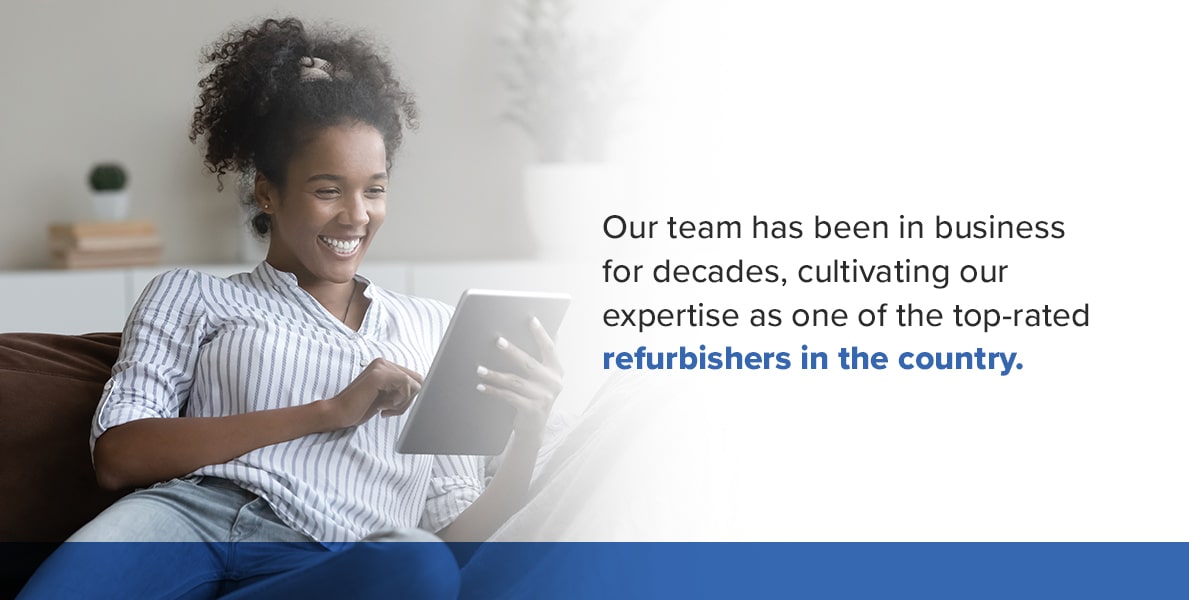 Sell Old Apple Tech to Mac Me an Offer
If you're ready to hand off your old Apple devices, ensure you're getting the best deal for them by selling them to Mac Me an Offer. Our team has been in business for decades, cultivating our expertise as one of the top-rated refurbishers in the country. We take iPhones, MacBooks, iPads and all the rest of your old Apple tech and give you money for them. Or, if you're in the market for an upgraded device, get store credit for a discounted price on your new tech.
Discover how much you can get for your working, unused devices with our instant estimator tool, then use our hassle-free shipping process to exchange your goods for your next big buy. Contact us online or at 800-581-8987 to learn more about our services.