Posted by Mac Me an Offer Tech Team on Feb 14th 2023
Whether you need to declutter or you're looking forward to the latest Apple product, selling your old devices is a great way to recycle and make a little extra cash. Selling to someone you know is a reliable option, but selling online requires a little more care in order to stay safe.
How to Sell Tech Online
If you'd like to sell your old Apple devices online, you have a few options.
Online Marketplaces
Craigslist and Facebook are just a few of the places you can sell items to other individuals online. While these marketplaces may seem like a quick and convenient option, they pose a few risks:
Unknown identities: You can't confirm the identity of those you interact with, putting yourself in potential danger.
Unsecured payment: It's difficult to guarantee a buyer can and will pay for your device.
Unreliable buyers: Even if you don't run into a scammer, you may still go through several people who say they want to buy your device but never follow through, keeping you on a continual search.
Retailers
Large stores like Best Buy, Staples and others may buy your devices from you. Selling your Apple products to them may be more of a hassle since they require you to come into the store. Retailers might not offer the best price or only give store credit, which may not be useful to you.
Refurbishment Companies
A trustworthy refurbishment program will buy your old devices and repair them for reselling. This option is one of the most reliable ways to sell your old MacBook or iPhone online because you won't have to deal with buyers backing out, scammers stealing money or retailers avoiding paying cash.
After receiving an estimate, you can simply send your device to the company and receive a payment within a few days.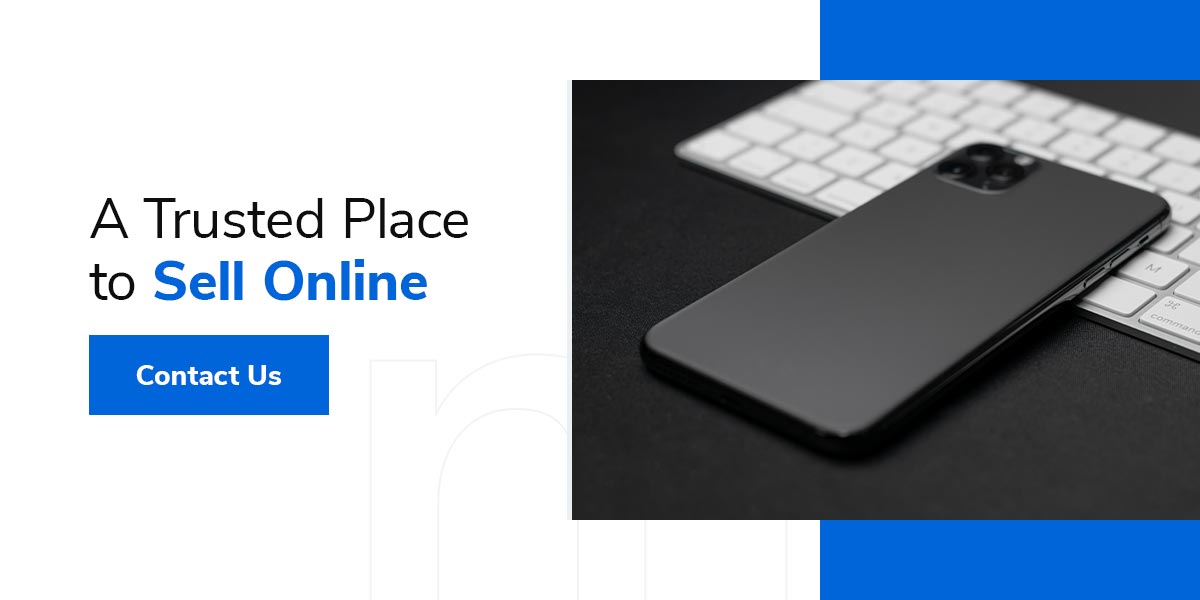 A Trusted Place to Sell Online
Mac Me an Offer will help you sell your old iPhone or MacBook online securely and reliably. We'll provide a quick estimate, a free shipping label, fast payment and data destruction to ensure you have a smooth and convenient selling process.
Since our business started in 1995, we've provided the best offers and services to our customers. We maintain the highest accreditation rating with the Better Business Bureau, striving to earn the confidence and trust of all those who work with us.
Request an estimate today to see what your devices are worth.