Posted by Admin on Oct 22nd 2020
Have an old iPhone laying around and don't know what to do with it? This isn't a surprising situation, since many of us dedicated Apple customers over the years have amassed more than a couple of these quality smartphones. In situations where you weren't able to trade in your device, it likely wound up in a drawer somewhere in your bedroom, never to see the light of day again.
Until now that is. You've likely learned that you may be able to make a little money selling your used device online through an iPhone buyback program, and now you're digging through all of your drawers trying to unearth them once again.
This isn't actually a bad idea, because you certainly aren't getting any use out of these phones while they sit buried under a bunch of junk, and if you can potentially make a little money in the process, why wouldn't you want to sell them? The only real task in front of you is to figure out what the best buyback method actually is. A cursory glance online reveals that there are dozens of options available, so how are you supposed to know which method is worth your time?
That's what we'll be covering in this guide. If you are curious about selling your iPhone and are wondering what a reliable method looks like, you're going to want to read ahead. We'll also be covering some points as to why your iPhone might be worth more than you think, and reasons why you might want to consider getting rid of your iPhone in the first place.
How to Choose a Reliable iPhone BuyBack Method
The most important step in the process of selling your iPhone is finding out the most optimal method. After all, there are literally hundreds of different avenues you can take when it comes to selling personal electronics. The market for used smartphones specifically is massive, and if you're not careful, you might wind up getting a poor deal or simply a load of hassle.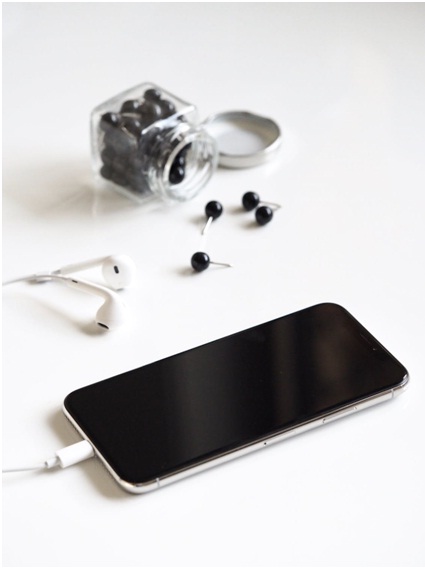 To make your search easier right off the bat, just eliminate those "in-store" buyback methods. Whether it's the tiny electronics shop up the street or that ubiquitous mall kiosk you always pass on your way to the food court, these places may offer buybacks for smartphones and other electronics, but you are unlikely to get a decent deal. These places tend to focus on small flat rates and high volume to sustain their efforts.
It's simply far more convenient to focus on a reliable iPhone buyback method online. Selling devices online is much easier and offers a much wider range of services, not to mention that you have instant access to user reviews and other metrics that you can use to gauge the quality of the service.
It is worth noting here that you want to avoid trying to sell your device through social media or classified ad services. Not only are you not likely to find a decent deal using these kinds of methods, but the actual process of selling your device is also going to be far more convoluted than through an actual buyback service.
As far as reliable methods go, the main point here that you want to consider is how easy the process is and how much you are likely to get back in return for the trade-in. Even if you don't have that good of an idea going in as to what your device is worth, the service you go with should clearly provide this information. Ultimately, you should be able to jump online, fill out a few form fields, receive an estimate, and trade-in your iPhone with as few road bumps as possible.
Your iPhone is Worth More Than You Think
Speaking of getting a good return on your iPhone, you may not even realize how much that old device of yours is still worth. Even if you have moved on from your old iPhone and can't go without the latest model, that doesn't change the fact that even models from four or five years ago are still worth quite a bit of money.
This is due mostly to the fact that Apple makes high-quality phones. These devices emphasize quality, from the power of their processors to the actual construction of their frame. Everything from the memory, to the camera, to the battery is designed to last many years, and remain relevant even while technology constantly advances around us. Case in point, there are still medium-range phones coming out on the market that have comparable specs to iPhones that were released years ago. When you invest in an iPhone, its quality and usability don't degrade as fast as you might think.
When considering a buyback, you want to keep this in mind. While you are extremely unlikely to ever receive full market price for a used iPhone, you shouldn't walk away with a few measly dollars, either. This is especially true if you are selling a relatively recent model, as opposed to one from years ago. iPhones that are less than three years old are still being bought brand new all of the time, so what makes you think they aren't worth much? It's important to understand this because it puts everything in perspective when you are going through the selling process. Don't shortchange yourself on the worth of your device.
Why Would You Want to Get Rid of Your iPhone Anyway?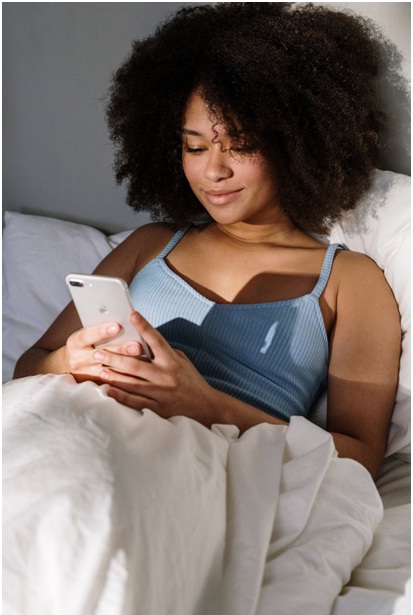 This opens up the question, if iPhones are so great, why would you even want to sell one in the first place? Don't they have all of the features you are looking for in a smartphone? While it is true that Apple makes high-quality devices and that the iPhone has become a symbol for high-end and luxury-quality phones, that doesn't automatically mean you won't need to get a replacement at some point.
When it comes to smartphones and computers, these devices are constantly changing and coming out with cool new features. For the techies among us, it's important to always be up on the latest trends and own the latest model phones that have all the bells and whistles. For others, it's more of a practical matter, as tech and lifestyle bloggers rely on current technology to keep up with the expectations of their audience. Then there is the professional side of things to consider; if you rely on digital technology at your job and need reliable hardware and the latest features, you're naturally going to gravitate toward the best devices on the market.
While all of this may be true, where does that leave your old devices? Sure, many phone plans these days offer trade-ins so you can merely exchange your phone to get a new one depending on the nature of your contract, but for the rest of us, it's not that simple. In some cases, you may have two, three, or even four old smartphones laying around your house that you simply don't use anymore because you bought the latest model or were gifted with them. You can't simply trade the old ones into your provider in most cases, which doesn't really leave you with any straightforward option.
The answer of course is finding a quality buyback method that will allow you to easily trade-in your devices, no questions asked, and receive a decent amount of money in the process. Whether you are interested in selling your iPhone because you just got a new one, or if you happened to come across a couple of old ones in your room that you haven't used in years, there's certainly quite a few reasons why you would want to trade one in.
One other reason you may want to consider a buyback is that you have no need for expensive phones in general now and would rather use the money from the trade-in to put toward a brand new but more affordable phone option. This is a great choice if you realize you don't use your smartphone that often anymore and really only need one for texting and calling. If all of the apps, features, and hardware perks of an iPhone no longer suit your lifestyle or tastes, why bother owning one when you can simply trade it in and purchase a phone that suits you better?
You could also have your eye on the newest iPhone model but have no way of upgrading due to a limited plan or because you purchased your phone outside of a plan. In this case, you can simply sell your used iPhone and put the money you receive in the buyback toward the purchase of a brand new model. Either way, a buyback can work directly in your favor and make the process of going from one device to another much less expensive.
The Only iPhone Buyback Method You Will Ever Need
Regardless of why you want to utilize an iPhone buyback method, you want to do what you can to ensure that the process is as easy and streamlined as possible and that there are no hiccups. Ideally, you will also want to invest your time in a method that will actually make you some money as well.
Here at Mac Me an Offer, we have developed a truly effective and reliable way of selling your Apple devices online. We cater to all Apple users and accept not only iPhones, but MacBooks, iMacs, Apple watches, and other devices as well.
What's different about our system is the transparency and efficiency. Right off the bat, you will notice how streamlined our website is, and with one click you can access our Mac estimator tool and get a good idea as to the worth of your iPhone, and what you can expect to get back from trading it in. You're unlikely to find an easier to use iPhone buyback system anywhere else, especially one that will give you such a great deal on your device.
We understand how important it is for customers to get a great deal on their devices. Why even go through the trouble of selling your device if you're not going to get anything substantial in return? Not only that, we firmly believe that the buyback process should be intuitive and should be simple to undergo. Our Mac Estimator Tool has been developed with our customers in mind from start to finish. With an easy to understand interface and no need to worry about figuring out what your device is worth, we have ensured that the process is as easy as possible for our users.
Even better, there's no need to try and advertise and pitch your device to users on social media, or post your device on any kind of classified ads site. A buyback method like this takes all of the hassle out of the process, allowing you to easily get rid of those phones you have laying around the house.
Whether you are selling asingle old iPhone or several, or even your old MacBook Pro that you no longer use, you've found the best place online to do it. We gladly take these Apple products and more, and will always offer a great price representing the model and condition of the device in question. Nowhere else will you have such an effortless time trading in your iPhone or other devices. We really have developed a system that reduces the amount of work our customers have to perform in order to reach the result they are looking for.
Want to know more about our process or have a specific model iPhone that you aren't quite sure is in our system or what it's truly worth? Looking for more information on our buyback policies in general? We would love to hear from you. Not only have we developed an incredible way to sell your Apple devices online, we also excel at customer service and meeting the needs of our customers at every stage of the selling process.