Posted by Admin on Mar 9th 2021
If you want to sell MacBooks and get a decent return, it all comes down to the method you use. The trouble with trying to sell your own stuff at yard sales and online auctions is that buyers are expecting super low prices at these venues. If you really want to make some money on your used Apple computer, you might have to think outside the box.
Below we have put together some important information you may want to consider when thinking about selling your Apple laptop, as well as how to do so effectively without any hassle.
Is Selling Your MacBook Actually Worth It?
Can you actually get a decent return when selling MacBooks or other electronic products? There are a few points to consider here, such as the condition and age of the device as well as the selling method you are using.
As mentioned above, not all selling or trade-in methods yield equal results. In face, many are a giant waste of time and will only lead to a subpar experience, especially if your main goal is to get a good bit of money back for your device.
The condition of your computer also plays a role. You shouldn't expect a windfall from a ten-year-old laptop that is partially damaged or simply doesn't function correctly anymore. Whoever buys it would have to eat the costs of cleaning and repairing it just to make it usable.
In general, however, if you have a perfectly functional MacBook that was made somewhat recently, you stand to get a decent amount of money back if you know how to properly sell it.
Before selling your computer, it's also worth asking yourself if you can seriously afford to go without it. You don't want to make a rash decision if you still use your computer from time to time. The best time to sell your MacBook is if you have recently been gifted a newer one or if the one you are currently using no longer performs the way you need it to. For instance, you may need to upgrade from a MacBook Air to a MacBook Pro for work purposes because the latter packs more power and can run the apps you need it to for your job.
Always have a sound reason for selling your computer if you want to be completely satisfied with your decision.
The Importance of Repurposing Consumer Electronics
Once you realize you no longer need your computer, deciding what to do with it comes next. You certainly don't want to let it sit around your home and take up space, but tossing it in the garbage is simply not an option.
Given how much electronics are produced every year, it's vital that they are disposed of responsibly. This is one of the reasons why selling MacBooks once you no longer need them is so beneficial. Not only do you stand to make a little money, but you are doing your small part to help the environment as well. The world doesn't need one more laptop taking up space in a landfill.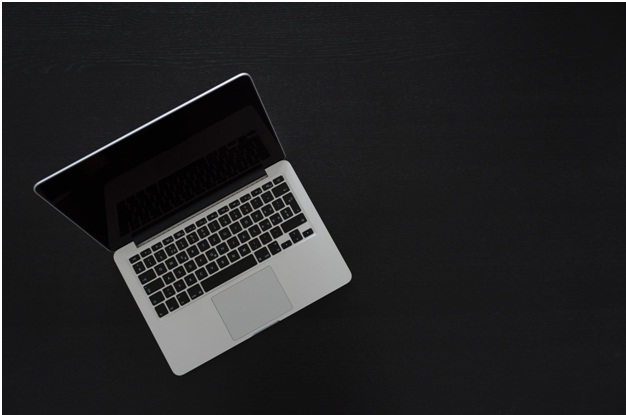 By selling your MacBook to a reputable company that refurbishes Apple devices and resells them, you are essentially helping to curtail the demand for brand new products. It may seem like a small gesture in the grand scheme of things, but it really does pay to sell your Apple devices in this way rather than throwing them out. It's not only the profitable route, it's the responsible one.
The Best Method For Selling MacBooks Online
If you want to sell MacBooks quickly and without any hoops to jump through, you're already in the right place. Here at Mac Me an Offer, we have created a system for selling used Apple computers that is not only simple, but safe, secure, and competitive when it comes to pricing.
Even if your MacBook is several years old, there's a good chance that it is still worth a decent amount of money, so you deserve to get a suitable return when you trade it in. When you use our method for selling Apple devices, you will always receive a fair deal that adequately represents the true cost and value of your laptop. We also take iMacs, iPhones, and other Apple devices as well, so if you are an avid Apple user and have a few older devices laying around that you can part with, there's no better way to get rid of them than to sell them right here, where you stand to get the very best value for them in return.
Our process is simple: just head to our homepage and use our Mac Estimator Tool. After following the on-screen instructions, you will be presented with an informal estimate based on the make and model of your device. If you like the figure you are presented with, you can initiate the selling process and in no time, you will get paid for your device.
Need any assistance during the process? Simply give us a call at 800-581-8987 and we will make sure your questions are answered.