Posted by Mac Me an Offer Tech Team on Jan 1st 2020
Like all things in life, computers get old. What was once shiny and new eventually will become an old device that even generous software updates and other upgrades will fail to salvage. It's kind of impressive to look at an aging piece of technology and think back to the days when it was not only new and fast, but generated massive lines in stores with people jockeying with each other for the chance to spend their money to get their hands on one. It's equally impressive to see how blown away you were with technology today that would make you aggravated not only by its comparatively slow speed but by its low quality.
The Rapid Aging of Technology
Either way, technology ages, and in some ways technology ages faster than the goods in other markets. A book never seems to age, while a phone is old within six months. Maybe that's the power of relativity. When technology ages, it becomes a frustration to use, failing to run the apps we used to love, providing inadequate performance, and certainly falling short in its compatibility with new apps that you want to use but have to forgo because your aging technology inhibits you.
So for all these reasons, and for more reasons that we're not even going to labor over enumerating, using old technology is an annoyance. But you know what's even more annoying? Old technology that doesn't even get used and just sits around. That's pretty much the worst. That happens for a couple of reasons. The least insidious reason you might have technology laying around is when it doesn't work like it's supposed to you we just lay it aside and cut your losses. But it's even worse when it's lying around collecting dust like a pile of locked up cash in a corner because you upgraded. That's right, sometimes when you upgrade, your old – very functional – technology gets tossed aside like a dirty dish that will never get washed.
Oftentimes you fuel our desire with new technology with, you guessed it, new technology. New phones come out, new laptops get released, and as soon as you hear of them you have to have them. Most of the time, the incremental advances in software or functionality are marginal, but when you need the latest and greatest technology you shell out the cash and upgrade. That's when your old technology, which still retains basically all of its functionality minus a few applications here or there, gets tossed aside, never to see the light of day again. That's unfortunate, as are all the situations herein described that result in the discarding of technology that retains enough functionality to be converted back into cash. After all, that old technology is worth something to the right buyer, even if you had to go and get the latest model. The question is, what are your options to sell MacBooks and other Apple products. Actually, we'll qualify that further. What are your options to sell MacBooks and other Apple products with the aim of getting the most money back you can for them?
Where Can You Sell Old Technology?
You'll definitely have a couple of options for selling old technology, but there's one clear option that's not only going to get you the most money but that's going to be the easiest and least time consuming as well.
Arguably the most lucrative way to get the most for your old MacBook Pro or MacBook Air is to try to sell it yourself on a site that doesn't charge you a commission. Yes, this could get you the most for your old Apple laptop – if all goes well. First off, it's going to be time-consuming for you to craft ads for each piece of technology you have to sell and then pitch them to prospective buyers. You'll also have to spend time sifting through the serious and not so serious buyers, many of whom will compound your aggravation with ridiculously low offers. You'll also have to contend with long periods of zero activity and no responses to your ads. There are always times when there will or won't be buyers for a specific good, and that will affect not only your ability to sell your goods at all but to get the most you can for them. So while this method could get to the most for your old technology, it involves a lot of legwork and uncertainty. If you have the patience and time to coordinate those sales, go for it. Otherwise, there are better options.
You could go to a local refurbisher or technology service provider. They are in the business of repairing, buying and selling technology and some might even offer a trade in program. Then again, go with this option and you'll be a completely captive audience. You're basically going to get an offer you can take or leave since their businesses hinge on being able to turn around technology while investing as little as possible. Even though it will probably be a quick and easy process since businesses like that have a constant need for technology, you probably won't get the most you can.
How to Sell Old Tech with Mac Me an Offer
So on the one hand, you have the potential to get as much for your money for your old Apple products that will probably take you a lot of time and involvement, and on the other, you have the ability to sell it fast but get only pennies for it. Like all decisions in life there are tradeoffs. You could, however, get the best of both worlds when you sell your Apple technology to us here at Mac Me An Offer.
It's Easy
So you want it to be easy when you sell MacBooks and other technology. We get that, and that's one of the biggest aspects of our entire business model. The first reason it's worth your while to sell your old Apple products to us is that we make it easy, and that's nearly a good enough reason on its own.
Right here on our site, right now, you can get an estimate for any Apple product you might be interested in selling. Just check out our product selector to get started. Within moments you'll have an estimate for what we can offer you for your device, be it a MacBook, iPhone, iPad, Apple Watch or other. Within seconds you can get an estimated value that you can proceed on if you wish.
If you like what you see, you can fill out a seller form to move forward with the process. We're quick about getting back to you and you can expect to hear from us within a business day with a formal offer for your technology. If it looks good to you and you want to accept, all you have to do is fill out a little more paperwork. So far, you've only taken moments of your time to get started turning your old and unused technology back into cash, and at this point, you'll be almost all the way there.
But continuing with our patently easy process, we send you all the instructions you'll need and what's more, we even pay for shipping. We'll send you a shipping label, you just fill it out and send us your device (of course, after making sure you've cleared everything from it) and that's basically it. A few minutes, a few clicks, a little bit of paperwork, and you're on your way to cash for your old devices. It couldn't be easier, and on top of our free shipping, you get paid fast. Speaking of getting paid fast, that's the other side of our coin, but unlike the competition, it's not one or the other. We here at Mac Me An Offer don't just make it fast and easy, we pay well.
Get The Most For Your Devices
But you don't just want it to be easy and efficient for you to offload your old technology. You want to be compensated fairly. That's good news because that's exactly what we'll do for you. The other side of this deal you'd probably be happy to see is that you get the most for what your MacBook is worth. Nothing's more frustrating than when you get an offer for something but it isn't commensurate with what your product is worth. Well, we're proud to say that it isn't just easy for you to sell MacBooks and other Apple products to use. We pay handsomely for your old technology and we also pay fast – you can expect to receive payment within three days of delivery.
When you make the wise decision to sell your aging but still functional Apple technology to us, you won't just have an easy time of it, you'll get the most for your old devices. We offer the best of both worlds here at Mac Me An Offer, making it easy and lucrative for you to sell your Mac. When you sell with us, you won't need to haggle, you won't need to search for the right market, and you won't need to pitch your product directly. We've done all the legwork for you. Best of all, you won't need to choose between money and ease – we'll give you both. And since we take care of things like paying for shipping and getting you quick quotes, it just makes sense. When you need to sell your old Apple technology, the answer is simple – you sell it to us here at Mac Me An Offer.
We Buy In Bulk Too
Let's say that you aren't just in need of a venue to get some solid cash for your old units and that you need to sell in bulk. Maybe you have several units that have accrued over the years and you're tired of looking at old technology that could be cash. It's more likely that you are in business and are in the process of upgrading several units from an office, in which case you probably are going to have a lot of end of life units on your hands in short order. There's no way you're going to have the time to pitch them individually to sellers, and no guarantee you'd get an offer anyway. Besides, your time at work is valuable, and you don't need or want to waste it trying to figure out what to do with old technology – so don't. Just call us at 800-581-8987 and talk to a representative about selling in bulk. We'll walk you through the process and help ensure you can get the most for your old units. That will take some of the work off your plate, and maybe it can even help you with budgeting. The next time you do a refresh or an upgrade, get the most you can in the deal by contacting our team.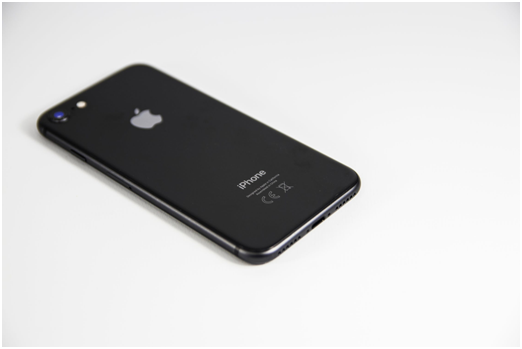 Mac Me an Offer Makes Selling Easy
When you sell to us, you'll be making the process easy on yourself while getting what your devices are worth. We're highly rated across the internet and have been in business for over two decades years, doing for our customers exactly what we can do for you – getting you the most for your old Apple products.
At the end of the day, you won't just be pleased that we make it so easy for you to get good cash for your Apple technology. Since you want to have the latest and greatest technology, getting what your old devices are worth will help you account for or write off the cost of the new ones. It's like the perfect system to help you budget for new technology. Get rid of the old stuff you don't need and turn it into money at the same time. If you have any questions for us, call our team at 800-581-8987 and we'll be glad to help you out. Otherwise, don't wait on that old technology any longer. It's not going to get younger and time is money.