Posted by Admin on Nov 17th 2021
Apple technology is expensive and still in high demand. Despite Apple's modern competitors, demand for its products has not waned and still enjoys a certain irreplaceable mystique.
For consumers, that can be a blessing and a curse. For those that need the latest and greatest releases every year, the cost of Apple products (even used Apple products) can be fairly high.
For others, learning how to use a new phone, coupled with the cost of acquiring one, turns the prospect off. Some users hang onto their technology until they feel getting a new device is imperative and not suggestive.
In either scenario, there is a bit of a predicament. One entails what some would call "old" technology; in the other, you have a device that is new but not new enough to garner "cutting-edge" resale prices.
So, if you're thinking to yourself, "Will someone really buy my phone?" - the short answer is yes - but you'll want to figure out if it's worth it for you to sell it.
Will Someone Buy My Phone? Or Should I Hang onto It?
The silver lining here is that, due to consistently high demand, you'll be able to find someone that will buy your iPhone.
However, when you sell may have an impact on the price, as will the condition of the iPhone. Apple has typically released a new iPhone every year, and the announcement generally comes in the early Fall, sometime around September.
After the announcement that a new iPhone release is slated, the demand for used iPhones tends to take a hit. If a new iPhone release is expected, don't wait, or demand for your iPhone may fall off shortly after the release and you might not get the desired offer.
Another thing to consider is the condition of the phone. The newer the phone and the better condition it is in, the higher prices it will generate on the used market. If you're someone who likes to use your technology until you can't anymore, but you're getting bored with your current model, don't wait to sell. You can convert it into cash now and finance the purchase of another model, whether your upgrade is to a subsequent generation or new from Apple.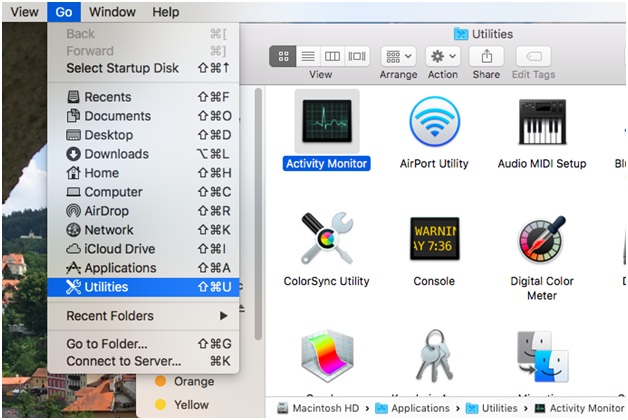 Who Will Buy My Phone?
There is a laundry list of people and commercial entities that would be willing to buy your iPhone. However, many sellers have concerns about selling to individuals, and rightly so. Modern iPhones contain a wealth of sensitive, personal information that you wouldn't want to come into anyone else's hands.
Best practices before selling your iPhone involve backing up all of your data so that you can recover it later, and then unpairing any of your paired devices (such as an Apple watch). It's also a good idea to completely erase all of the data on your iPhone before you sell it. This will help to safeguard the sensitive information that your iPhone contains.
However, even with these measures in place, some sellers would rather sell to a commercial entity whose express business involves buying or refurbished Apple products or other used technology. Many of these have protocols in place for handling and wiping data - as well as other protections for their customers.
For example, here at Mac Me an Offer, we have established an official protocol for erasing all devices that we buy before we offer them for sale again, whether you have done so or not. Then, even after we completely erase the device, we install a brand new operating system on it before we sell it. It's like a completely new device - at least from the perspective of software.
Some buyers might also not be interested in purchasing used iPhones, especially iPhones that have any sort of noticeable damage. However, we will purchase used Apple products with minor cosmetic defects or other flaws. Just describe them when using our Mac Estimator Tool and our team will carefully review them before producing a quote.
How Can I Make Sure I'm Getting a Good Price?
Another valid concern you might have before you convert that thought of "Will someone really buy my phone?" into action is about price. After all, how can you be sure you're getting a fair price on used technology and not getting gouged?
Moreover, how can a buyer and seller of used technology turn a profit without getting its inventory on the cheap?
These are valid concerns, but what we can tell you is that we pay top dollar for used Apple products, and our prices accurately reflect going rates for the condition of your phone - as you input through our online tool.
Which, by the way, is very easy to use. You can get a quote for your Apple iPhone for using our Mac Estimator Tool in a matter of minutes. It's easy to use and hardly takes any time at all.
For your own purposes - and if you'd like to cross-reference - there are plenty of other free tools out there that can help you estimate the going rates for technology like yours. If you're interested in getting an impartial estimation of the value of your used technology, try some of the public resources at your disposal, like SellCell. They're also pretty easy to use and you can cross-reference them against each other as well.
Just make sure you're honest about the condition of your phone because we take a lot of features into account when generating quotes for our customers.

We also stand behind our customer service, so if you'd like to talk to a real representative to get a better picture of what our buying rates reflect, you can contact us at 800-581-8987 for more information.
Get the Most Value for Your Phone Here
Take a few minutes to fill out our Mac Estimator Tool to see what you can get for your used iPhone. It won't take you long and at the very least, it'll give you a sense of what your iPhone is worth. Also, if you have any questions at all, get in touch with us via the number above and we'd be glad to assist!