Posted by Admin on Apr 19th 2021
You may have asked yourself on numerous occasions, "how can I sell my iPhone?" but aren't too sure of the process or how to go about getting the most money back in return.
Not to worry, we've put together this guide that will help you figure out if selling your iPhone is the right way to go and how to make sure that the selling process is not only easy, but actually worth your time. Even a cursory search on this subject has probably led you in a hundred different directions, so we will help clear the air for you and point you toward an ideal solution.
Should You Hold Onto Your iPhone? Here Are Some Perspectives
When it comes to selling any of your personal electronics, it's worth taking a closer look at the situation in order to make sure that you are making the right choice. You might think offhandedly that it's time to jump to a new phone, but how much are you willing to spend and what will a new phone offer that your current iPhone doesn't?
You also want to consider the timing. Selling your phone might be the right move but is it the right time. You might want to consider selling your device when you have the right amount of money saved up for a high-quality device that you won't have to replace any time soon. This way the experience will benefit you more all the way around.
Either way, before you do anything you will want to assess the situation and make sure that you truly want to sell your iPhone. Here are some points to consider:
●Does the device have all of the basic features and functionality you need?
●If you use your smartphone for work, is this lack of functionality hindering you?
●Does the phone feel slower than usual and do apps "hang" when opening them?
●Does your current phone allow you to take high-quality photos and video the way you would like?
●Is your phone in good condition but just "feels" outdated?
●Are you interested in buying a newer phone just for one or two small features?
●How often do you use your current phone? Do you find yourself using it less and less?
●How much do you depend on your smartphone?
●Would a new phone really enhance your daily life?
In most cases, the main reason why it's worth investing in a newer iPhone is simply to take advantage of faster processing speeds, more memory, and more space for music and photos. Although these seem like minor improvements, they are the backbone of a fun and fulfilling smartphone experience.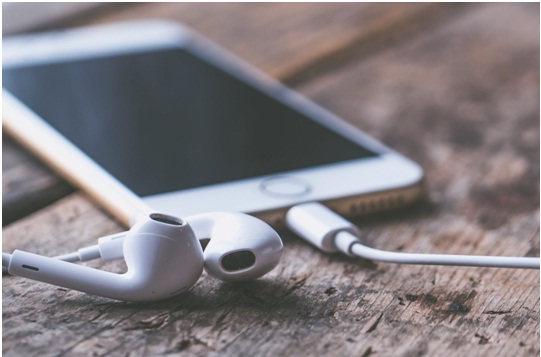 The next most important reason to look for a new iPhone is to take advantage of the latest features. Although the core functionality of an older iPhone may be just good enough for simple tasks, such as taking calls, browsing social media, and snapping a few photos, you could be missing out on a wide variety of advanced features that make the newer models so desirable.
For instance, iPhones that are several years old at this point may have trouble running the latest apps without experiencing a bit of lag and other issues. If you are a fan of TikTok for instance, this app may be difficult for your old iPhone 6 to manage. Even if the phone is otherwise functional, this could be a huge drawback.
Another key feature that might be attractive for you is the enhanced video-taking capabilities of newer iPhones. If you want crisp, high-resolution videos, chances are you might have to give up your older phone, even if it is working flawlessly otherwise. The cameras on some of the newer iPhones just outshine the older ones, giving you the ability to produce footage that is much more suitable for social media platforms such as Instagram and TikTok. If you can't stay off social media and want to join in on the fun, a newer phone is a must.
Security features are another attractive element of the newer smartphones. Although older Apple devices are still plenty secure enough by most standards, some of the newer iPhone models feature amazing security features that are a must-have if you are constantly on the go and are afraid of your phone being stolen or ending up in the wrong hands.
5G connectivity is also another huge selling point of the newer iPhones. Sure, we're all accustomed to the reliability of 4G, which has been out forever it seems like, but once you experience 5G you won't want to go back. Not all iPhones carry the ability to connect to 5G services. In fact, only the newer models do, so even if your old iPhone still holds its own weight, you may want to consider upgrading for this reason alone.
Amazingly, iPhones going all the way back to the 6S support the latest iPhone operating system, iOS 14. Although, with some of these older models your mileage may vary. The functionality you are going to experience with an iPhone 11 or iPhone 12 will be quite different from what you can expect out of a phone that is half a decade old. If a streamlined experience with every new feature is what you are looking for, it might be time to let that old iPhone go.
Don't Just Follow The Latest Trends
One easy way to help guide your decision-making process when selling anything is not to follow the latest trends just for the sake of following them. While the newest iPhone 12 might look incredible, it also comes with a rather hefty price tag as well. The features on this model also aren't dramatically different than models that have been out for the past couple of years as well.
The key indicator that it is truly time to sell your current phone is if you are frustrated with it. Rather than paying attention to the trends as an indicator, what is the current user experience telling you?
When you try and open certain apps, does it take forever to load? Do you feel like you are missing out because you can't access certain features? Are you embarrassed to share your photos on social media because they are such low quality compared to what's the norm now?
If you utilize your smartphone for work purposes, you also want to make sure that your device is completely meeting your needs. This is especially true if you use your phone to take client calls, join meetings, or perform time-sensitive tasks. A slow phone or one that drops calls is not worth keeping around. Even if you only use your phone for work purposes on occasion, this is more than enough justification to grab yourself a new one and to sell your old iPhone in the process.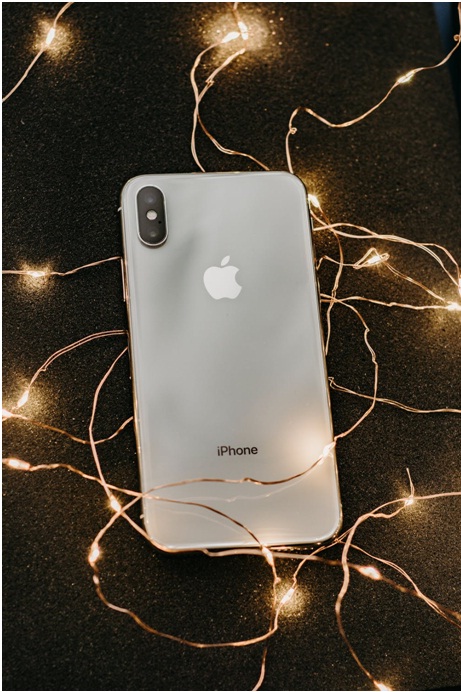 The Smartest Way to Sell Your iPhone
Now that it's time to sell your device, you're going to want to use the method that makes the most sense. Needless to say, there are a ton of different ways to go about selling a smartphone online, most of which are not efficient or worth the trouble.
Technically speaking, you can even list your phone for sale using various whitepage services as well as social media marketplaces. If you want to trade in your old iPhone this is not the way to go. An official Apple trade in program is also not likely going to be your best bet, because you aren't likely to see the best return.
To ensure you have an easy time selling your iPhone, the method in question should be fully online, intuitive, and should focus on customer satisfaction and a great payout as well. Selling your iPhone shouldn't be a complicated process, nor should it be a waste of time.
Here at Mac Me an Offer, we have made the process of getting money for your iPhone easier than ever before. We really have developed a system for selling your iPhone that simplifies the process so you don't have to figure out anything on your own. Rather than deliberating over what price to list your device or wondering if your phone is in the right condition or not, you can use our Mac Estimator Tool to quickly get a relative idea as to what your device is worth, without any hassle. What's even better is, our expert customer service team can help you directly if you have any questions or are unsure about the state of your device. No need to perform your own research or become an iPhone sleuth just to sell your device.
How Much Cash Can You Expect?
Our iPhone buyback program is not only easy to use, it's competitive as well. We offer fair prices on Apple devices, so instead of wasting time trying to find the best deal possible all over the Internet, you can trust our proven system to provide you with a reasonable payout, even for phones that are several years old.
When selling your iPhone, one thing you want to note is that the amount you may receive will vary depending on the model. The condition your phone is in may play a part in the payout as well, because any significant issues would have to be addressed before being able to resell the device, and that costs money. So if you want to get the most for your trade-in, you will want to make sure your device is in the best possible condition. You can always give us a call at 800-581-8987 if you want to inquire about a certain defect or cosmetic issue.
So what does the actual selling process look like? If you have ever searched for information on how to "sell my iPhone" and just came away confused, our method will seem like a breath of fresh air.
●All you have to do is select your device using the drop-down menus on our Mac Estimator Tool, which you can find on our home page.
●You will be shown a quote based on the make and model of your device. This figure is informal but represents a general ballpark of what to expect, granted that your device is running fine and doesn't have any major issues that would need to be fixed on our end.
●If this figure matches your expectations, you can simply accept the quote and put the actual selling process in motion.
●If you accept the formal offer based on this figure, we will send you purchase order documentation and further instructions on what you need to do. We also send you a prepaid shipping label so you don't even have to foot the bill for postage, which is a common expense when selling personal items online through social media and similar methods.
●We test your device on our end once we receive it to make sure everything checks out. If your phone is in the clear, we send payment within three business days.
If you want fast cash for your iPhone and a reliable method that won't leave you confused or regretful, we have exactly what you're looking for.
Selling Your Other Apple Products For Cash
Want to sell any of your other Apple products? Along with iPhones, we also accept other mobile devices such as iPads, as well as Apple laptops, and even desktop computers such as the iMac. If you have a few old devices laying around your house that you no longer need or use, we have the best method out there that can help you get a generous return.
If you have been looking for the best possible trade-in site for your old iPhone, you're in the right place. Simply take a look at our Mac Estimator Tool to get started, or contact us if you have any additional questions for us. There's no reason to use an unreliable or untrustworthy method in order to sell your smartphone online. Here at Mac Me an Offer, we provide a quick and easy Apple iPhone trade process that is sure to meet your expectations.