Posted by Admin on Mar 24th 2021
The time has finally come: your trust iPhone has lasted you for several years but you are thinking about investing in a newer model, or know you have one coming your way. What do you do with the old one?
You don't want to simply give away your old smartphone or toss it in the trash. Nor do you want to allow your device to wind up sitting forgotten in a drawer somewhere. Instead, you may just want to consider selling it. This in-depth guide will help show you the best reasons to sell your iPhone, as well as the best place online to trade in your device for the most cash.
Key Reasons to Sell Your iPhone
If you aren't 100% sure about whether or not to sell your smartphone, that's okay. You might think that you should hold on to your device, whether for practical or sentimental reasons. Selling your iPhone is probably the best course of action to take however, because not only is this a great way to get a little extra money, it puts the device back into the market so it can be utilized by someone else.
Consider the following points if you are still wondering whether or not to sell your device:
●Did you recently obtain a brand new smartphone and no longer use your old one?
●Is your iPhone malfunctioning or does it feel somewhat sluggish?
●Does your current smartphone have all of the features you need? For instance, is the camera good enough to take high-resolution photos suitable for your blog?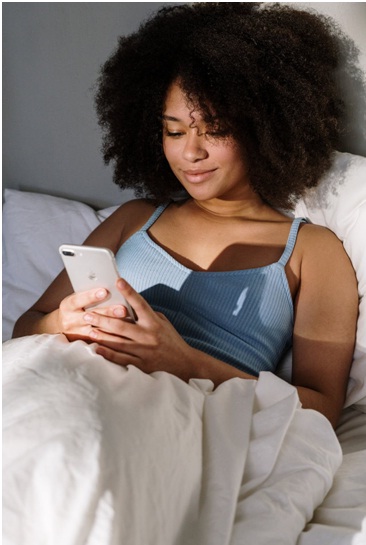 ●Are you anticipating getting a new phone in the near future and know you won't be needing your old one any longer?
●Did you recently uncover a cache of old iPhones in a drawer and wonder if you can still sell them for a decent price?
●Does one of the newer model iPhones have a feature you really want that justifies buying a new phone?
If any of these situations apply to you, it may be time to finally sell your device. If you find yourself using your phone less and less or if you consider using the device to be somewhat of a hassle, you are better off investing in a device that actually meets your needs better. What's great about following a reliable selling process is that you can use the money that you receive in the trade-in and put it toward your new phone if you don't already have one coming your way or in your possession.
Before immediately diving into the selling process however, there is a simple checklist you should follow in order to make sure that your iPhone is suitable.
Follow This Checklist Before Selling Your iPhone
While your iPhone doesn't need to be in tip-top shape and be completely wiped of all data in order to sell it effectively, giving the device a quick check can't hurt. What you want to avoid most of all is selling off your device without considering what is saved on the phone itself. You may have precious photos and other pieces of sensitive or useful data that isn't backed up in the cloud, and once you lose the device, that data is essentially gone forever.
Backup All of Your Data
The first order of business before selling any kind of smartphone or computer is to make sure that all of your data has been properly backed up. Even if you don't anticipate needing anything off of your iPhone, you never know what you might be forgetting that you will be kicking yourself about later on down the road.
In most cases, a good portion of the data you will be working with on your iPhone will be in some kind of format that is backed up to some degree, but if you aren't syncing your photos to your iCloud automatically, this is one area that could be potentially upsetting. Selling your phone shouldn't mean losing memories along with it!
Delete Personal Data From the Phone
By the same token, you may also want to consider completely wiping all of the saved data on the phone before selling it. While it should go without saying that a reputable company will wipe the device as soon as they receive it anyway, this is simply an added layer of security and peace of mind that should be taken into consideration when selling any personal electronic device. For most of us, our smartphones are highly personal and over the course of several years you may not even realize how much sensitive information winds up on these things. Always better to take the safer route!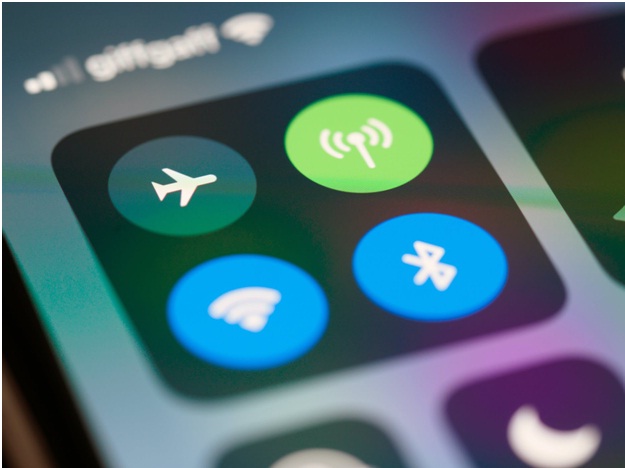 Sign Out of All of Your Apps as a Precaution
Another smart precaution that you will want to take before selling your device is to make sure you are signed out of all of your apps as well as your iCloud account. This simply adds another level of safety into the process so that if anything should happen to your phone in transit, you don't have to worry about your accounts or sensitive information falling into the wrong hands. When it comes to giving away, trashing, or selling any personal electronic devices, this should be a standard procedure to follow.
Don't Forget Your SIM Card
If you intend on carrying over your SIM card to your new phone, you don't want to leave it in your old device. Be sure to remove it once you have gone through the previous two steps to ensure that you have secured all of your data.
Clean Up The Device and Prep it For Sale
The last step you want to take in order to make sure that your iPhone is ready to be sold is to make sure it has all of its peripherals and that it is cleaned up. While the device doesn't need to look pristine, you do want to restore it as best you can, and that means removing any decals and cleaning any crud that may have accumulated over the years. It's also best practice to simply make sure that all of the buttons on the device are working properly and that all of the device's core functionality remains intact.
If your phone has been sitting in a drawer for a while this is especially important. You don't want to go through the whole selling process only to learn that your iPhone is dead or that its charging port no longer works right. This could influence the amount of money you are able to receive for the device.
Sell Your Apple iPhone With Ease Here at Mac Me an Offer
Trade-in methods can vary substantially, so it's important to utilize a method that will yield a beneficial return. The trade in site you use should be fast and intuitive, and offer professional assistance if you have any questions or concerns.
Above all else, you want the selling process to be worth your time. If you intend to sell your iPhone online, the best scenario would be to receive a great amount of cash in exchange for your device. Whether your iPhone is brand new or several years old, you still want a fair price, especially if your phone is in good condition.
The trouble with selling anything online is that if you don't have a proper method in place, you are bound to run into a few pitfalls or snafus along the way. For instance, if you are trying to sell your smartphone using your personal social media account, you are essentially going to have to perform your own marketing in the hopes of even attracting some bites to your offer. This is certainly not the optimal use of your time and in all likelihood, it will lead to a poor experience.
To get top dollar back on your iPhone and have the best experience possible, you don't want to concern yourself with auctions or social media marketplaces. These formats work well for other kinds of items, such as home goods, but when it comes to selling a high-quality electronic device such as an iPhone, you need a much more reliable method that guarantees a better experience.
Here at Mac Me an Offer, that is exactly the kind of experience you are going to find. We have put together the best method for selling your iPhone that you are likely to find anywhere online. Not only is our online tool easy to use, but we offer competitive prices on all devices, which means that not only will you be able to sell your device fast, but you will get a great amount of money back for it as well.
You might be wondering how the online tool works, and that's to be expected. If you have experience with other trade-in methods, they can be quite confusing and long-winded. What sets us apart in terms of being able to sell your iPhone is just how painless and intuitive our process is. All you have to do is start by navigating to our homepage right here at Mac Me an Offer.
There, you will see our Mac Estimator Tool. It's worth noting here that we not only specialize in iPhone trade-ins, but most other Apple devices as well, such as MacBook laptops and desktop computers as well. If you have any old Apple computers or tablets piling up around your home, this is the best place online to offload them!
Once you locate the Mac Estimator Tool on our homepage, proceeding couldn't be easier. All you do is select the make and model of your iPhone and from there you will be prompted to create an account. Once you have made it this far, you will be presented with a rough estimate in regards to what you can expect to receive for your device. You have already taken a lot of the guesswork out of selling your iPhone. Instead of having to try and research what your device is worth so that you can figure out what to ask for it when you create a listing or put it up for auction, you already have the price given to you automatically.
What's great is, moving forward is just as easy. We have truly made the process of selling your Apple iPhone as easy as possible. Once you have viewed your estimate, you can choose to continue and accept this figure, and we will email you with further instructions on how to trade-in your iPhone, along with a more formal estimate. There's never been a better or easier way to sell your smartphone online than here at Mac Me an Offer.
In case you are somewhat confused about the process or need assistance in regards to knowing which iPhone model you have, what you can expect from your trade-in, or how quickly you will receive payment, you can easily reach out to us by calling 800-581-8987. There's no reason to hesitate when it comes to getting fast cash for your iPhone, as we have made the process of selling your device pain free and effortless.
Once you know for certain that you want to sell your iPhone and that you have followed our simple checklist, take advantage of our Mac Estimator Tool and in short order you will be able to sell your smartphone and receive a fair price in return.
Need more information about selling your iPhone or using our Mac Estimator Tool? We have plenty of resources here on our website that can help point you in the right direction. You can start with this guide that will help you determine the trade-in value of your iPhone and use this as a starting point if you still aren't sure if yours is worth selling. You can always get in touch with our team as well if you have any questions. Not only are we known as the best place online to sell iPhones and other Apple products, we also offer incredible customer service. Call us today if you have any questions!