Posted by Admin on Aug 10th 2021
Do you own an Apple Mac computer such as a MacBook or Mac Pro, and no longer have any use for it? Rather than throwing the device away, the next logical step is to find a way to sell it or trade it in so you can get some money back on your purchase.
Unlike many other kinds of computers which aren't worth all that much after a few years of use, you would be surprised at how much money you can get with a Mac trade-in if you utilize the right method. This short guide will show you what you need to do to get a great amount of money back on your Mac and why it's important to always look for these kinds of deals, whether you are selling a computer or buying a new one.
Getting Money Back With a Mac Trade-In
When you're first exploring the idea of selling your Mac computer, it's easy to wonder whether or not you will even be able to sell your device at all. Is there really a market for used Apple Macs?
As mentioned above, Apple computers hold up fairly well even after years of use. This is because in general, these computers are made with a higher degree of quality in mind than many other computers that are on the market. When you invest in a Mac computer, you can expect that, much like an iPhone or iPad, it will last you for several years while providing you with a great experience.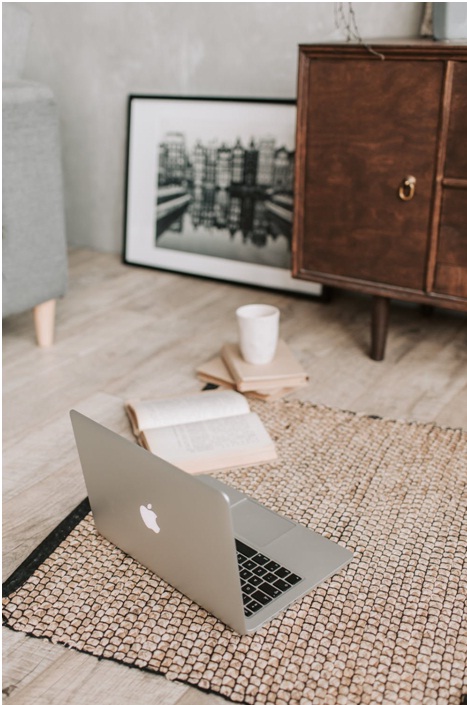 What this means is that there is actually a huge market for used Apple Macs and other Apple products. Since most people like buying new tech when it drops in order to keep up with the latest trends and to enjoy the best new features, it forces many Apple users to do something useful with their old devices. The obvious choice is to sell them in some way.
There is quite the demand for used consumer electronics in general. Not everyone has the money to invest in brand new devices, and why should they? With so many excellent choices out there, buying used is usually the smartest choice. Even if you are looking for something on the higher end of the quality spectrum, you are sure to find it used as long as you know where to look.
Actually, getting expensive computers at a reduced price is one of the best reasons to buy used in the first place. While lower quality computers are almost always available at low prices, it's the high-end ones like Apple MacBooks and iMacs that are typically pricey. Of course, this is because they are designed with high quality components, so the price makes sense.
From a buyer's point of view, buying a used Mac just makes a whole lot more sense. What this ultimately means is that as a seller, there is almost certainly a market for your used Mac. Whether it's a 1-year-old MacBook Pro or an iMac that's been sitting around in your room for half a decade, chances are someone would love to buy it off of you. The key is using a reliable trade-in method that will actually allow you to get a decent chunk of money back on your computer.
The thing is, it is 100% possible to find a worthwhile Mac trade-in that is easy to use and that will pay out a fair amount for your Apple device. What you don't want to do is get stuck trying to sell your own device on a social media page or worse yet, trying your hand at trading it in at your local department store. Many of these methods vary in terms of ease, and don't often pay out fair amounts. You also have to consider the fact that in some instances, you will have to set the price on your own and even haggle with potential buyers.
You can avoid these scenarios entirely by simply navigating to our homepage here at Mac Me an Offer and using our reliable and trustworthy trade-in method to sell your Mac the right way.
Why You Should Look For The Best Deals on Mac Trade-Ins
There are a ton of different ways to sell and trade-in electronics like computers online, but if you really want to get the best deal possible when trading in your Mac this year, you're already in the right place.
Here at Mac Me an Offer, we have developed a streamlined and user-friendly system for selling Apple products. You don't have to worry about talking to any potential sellers or crafting a marketing pitch to use on social media. Our selling method is about as simple as it gets.
All you have to do is visit our homepage where you will find our Mac Estimator Tool. With this online tool you can quickly see how much your Apple device is worth, so there's no research or guesswork involved on your part. In no time at all you will be presented with an informal estimate based on the make and model of your device. If you like what you see, you can continue the trade-in process with the click of a button. It's that easy.
We have truly simplified the Mac trade-in process. If you have an old Apple computer laying around and you think it's worth some money, check to see if it's listed in our Estimator or give us a call at 800-581-8987 and we will help answer any questions you might have. Keep in mind we also pay for shipping when you trade-in your Mac with us, so you don't even have to worry about incurring those costs. Our process is fast, secure, and as user-friendly as possible.
For anyone who wants to sell their MacBook or other kind of Mac computer easily and efficiently, you won't find a better way to do so anywhere else.