Posted by Admin on Dec 5th 2020
Want to sell one of your old Apple computers with ease and get the most money for it as well? This guide has all the details you're looking for if you are considering trading in an Apple Mac.
What can you expect from an easy Mac trade-in process? For starters, an effective and reliable trade-in will allow you to figure out what your device is worth without having to travel to the four corners of the Internet. Another great benefit to trading in your Mac is that you know you will be helping someone else get a high-quality computer, and you will be making a bit of money at the same time.
The key to going through a trade-in without unnecessary headaches however is to use the right process. There are actually dozens of different ways to sell something online, and while some are effective, others are simply not worth your time. The following guide will help you determine why you should sell your Mac in the first place, and the best way of going about doing it.
So You Want to Trade-In Your Mac
Even if you have gotten years of use out of your MacBook or iMac and you feel attached to your device, that doesn't mean you can't sell it. In fact, once you realize that selling your device is the way to go, the whole process becomes easier.
But what happens when you are still on the fence? If you are still playing around with the idea of a Mac trade-in but aren't quite sure if it's the right path for you, the following pointers may be able to help. This is important because you don't want there to be any regrets when it comes to selling your Mac, and you can feel confident in purchasing another device or selling another device with this method when the time comes.
Why would you want to sell your Apple Mac computer?
●You recently purchased a new computer and no longer need the old one.
●You find that you don't utilize your computer that much anymore, especially compared to your tablet or phone.
●You used to rely on your Apple Mac for school or for an old job that you no longer have, which means that you no longer have any use for the device.
●You are experiencing device overload and simply have one too many smartphones and other devices laying around the house.
●The device doesn't offer the amount of memory or power you need in order to perform certain tasks.
●The computer in question simply no longer functions right in general and you are wondering if you can still sell it off to make a little money toward purchasing a new one.
●You recently came into possession of a computer that you have no use for and would like to sell it as easily as possible.
These are all valid reasons why you would want to consider trading in your Apple MacBook or other computer. Being real about the situation will help you make the proper decision. After all, if you still utilize your computer quite often and are just thinking of selling it on a whim, this is something you might regret later on. Always think about what benefits your devices are providing for you and make your choices accordingly.
One major reason why selling your device might be the way to go is if you are experiencing some kind of device overload. This can occur if you have a multitude of tablets, smartphones, video game systems, hand-held devices, and computers peppering your house. While Cyber Monday sales and tax refunds make it all too easy to splurge on new devices, this can become quite an issue as time goes by. At a certain point you might look around your room and ask yourself, what in the world do you even need all of these devices for?
This is when it's time to think about selling one or two. Another reason a trade-in is a great idea is if your Mac no longer offers the right kind of performance for your needs. It's imperative that you don't begrudgingly stick it out with a computer that doesn't offer the power or features you need. One of the primary reasons to own a computer in the first place is so that it can help streamline your work tasks and make certain things easier, not harder. If you find yourself overly frustrated with your computer, this is a clear sign that it's time to sell it off.
There is literally zero point in keeping an old computer around that doesn't do what you want it to do. Computers aren't like other kinds of personal items, in that they can become outdated fast depending on your specific needs. If all you use your laptop for is to check emails and watch the occasional movie, you might be able to get five or more years out of a mid-range computer without any problem whatsoever. However, if you are on the technological edge and constantly need the best graphic design and web design apps in order to do your work, you may notice a performance loss in as little as one to two years even in higher-end devices. In these cases, selling your computer so you can purchase a newer model just makes a whole lot more sense.
Whatever your reason is for wanting to sell your Mac, make sure it's a solid one. If you actually do rely on your computer for anything, hold off on selling until you have an idea as to how you will perform these tasks without it. Maybe you will use your smartphone, or perhaps you will be purchasing a new computer not long after. It's always better to go in with an idea as to what you want to do, so that you don't have any second-thoughts or complications later on.
Why a Reliable Trade-In System Makes a Big Difference
Deciding whether or not you want to trade in your Mac is the first step. The real hurdle is actually doing it. If you have already investigated how to sell your Mac, you may already have come across any number of different methods, very few of which are actually reliable.
Selling personal and used items has become extremely popular online, and anyone can do it. Several different social media platforms and other websites offer ways of posting your products online for the world to see, and marking them with an arbitrary price. You can also list your items in classified ads and use auction websites as well.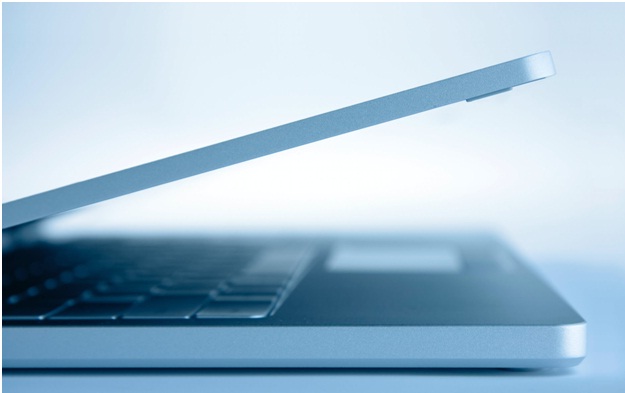 The problem with many of these methods is that they actually require quite a bit of work if you want to see any kind of real results. Not only do you have to perform extensive research in regards to what your device is worth, you have to study your competitors that are selling similar items to make sure yours are appropriately priced. Otherwise, you might not see any traffic to your office at all.
Then there is the process of actually listing the item. Taking pictures, crafting attractive sales blurbs, and doing your own outreach on social media are all par for the course when you attempt to sell items by yourself online. Even if it is a hot product such as an Apple Mac computer, unless you know a great place to list your item and you lowball your price, chances are it could be awhile before you actually finalize a deal.
Even once you accomplish the task of selling your device, then you have to receive payment and ship your computer out on your own dime. This task presents a new range of hoops to jump through. While there are certainly a bunch of easy and reliable payment options to send money to people online (and receive it), not everyone thinks the same way less reliable methods are still common. There's literally no telling what kinds of odd experiences you might encounter, which just open the door to further frustrations.
Finding a reliable and easy method to trade-in your Mac online can save you a load of time and hassle. The first key to any reliable trade-in method is that they will help you determine how much Mac computer is actually worth.
Find Out How Much Your Mac is Worth
If you have received conflicting information in regards to how much you should sell your Mac for, we have the solution for you. Here at Mac Me an Offer, we have developed an easy-to-use tool that can help you determine how much your device is worth. Just check out our Mac Estimator Tool and select the appropriate device. You can choose your specific make and model and our online tool will provide you with an accurate estimate in regards to what you can expect to receive for your device during a trade-in.
This tool can save you a massive amount of time, especially if you don't want the trade-in process to become this long, drawn-out thing. If you just want to offload your Mac and get a little extra money, cut out the hassle and simply use our Mac Estimator Tool to get a solid idea as to what your device is worth. This way not only do you not have to undergo a ton of arduous research, but you can immediately jump into the actual trade-in process!
Start The Selling Process
Here at Mac Me an Offer, we have simplified the Mac trade-in experience as much as possible. Once you receive an estimate by utilizing our Mac Estimator Tool, starting the actual selling process couldn't be easier. You can sell your device right here with us without having to make a listing anywhere or bartering with someone at an auction site. You can take care of everything all in one place using a reliable and trustworthy system that cuts out all of the hassle.
We have perfected our process so trading in your Mac couldn't be easier. Once you have accepted the estimate and want to proceed, you will receive an email with purchase order documentation and specific instructions for sending your computer to us. Don't worry, we even handle the shipping, as you will get a shipping label to print out as well. Once we inspect your device and determine it is as described and in working order, you will receive your payment in the mail as a check or through Zelle.
Notes About Defects and Other Points to Consider
It's also worth noting that if your computer has cosmetics defects or other issues, this doesn't automatically disqualify it for trade-in. Whereas you may not be able to sell such a device through an online listing service or on social media, we understand that issues like this are common and have an incredible team on hand to make repairs and get these devices back to working shape. However, the cost, when applicable, would potentially be deducted from the estimated selling cost. If your device has any small defects, it's worth getting in touch with us and inquiring for further info at 800-581-8987.
With our Mac Estimator tool, there's no reason to scour the web looking for a solid trade-in method when you can easily sell your Mac right here. Not only are our prices competitive, we are known for our customer service and are here to help you if you have any questions or issues along the way. If you have a device that you have been thinking of trading in, there's no better place to do it than here with us. We also accept iPads, iPhones, and other Apple products as well, so if you have any extra devices laying around that you no longer need or have any use for, you know where to bring them in order to get a fair price and an excellent experience!